_Latests news & events
Stride campaigns to build networks that inspire imaginations, encourage collaboration and the exchange of knowledge. Be the first to know about news and events from our programme and beyond.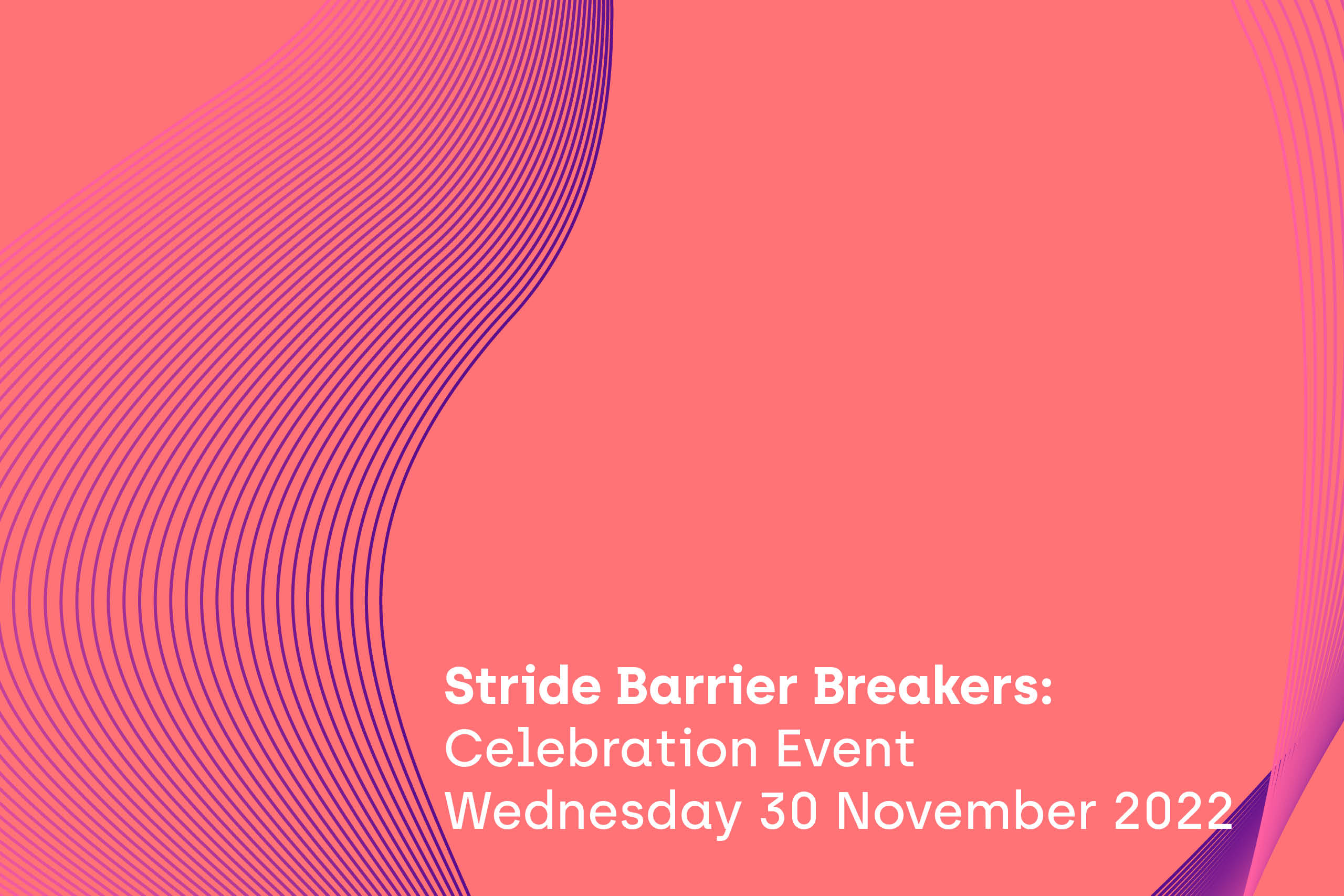 Event, Free
/ Wed 30 Nov 2022
Event
Stride Barrier Breakers – A Celebration Event
This event is a celebration of entrepreneurship and talent, championing the people that have taken part in Stride's programmes so far.
Book here