_Latest news & events
Stride Barrier Breakers – A Celebration Event
Event, Free /
Wed 30 Nov 2022
Published in Event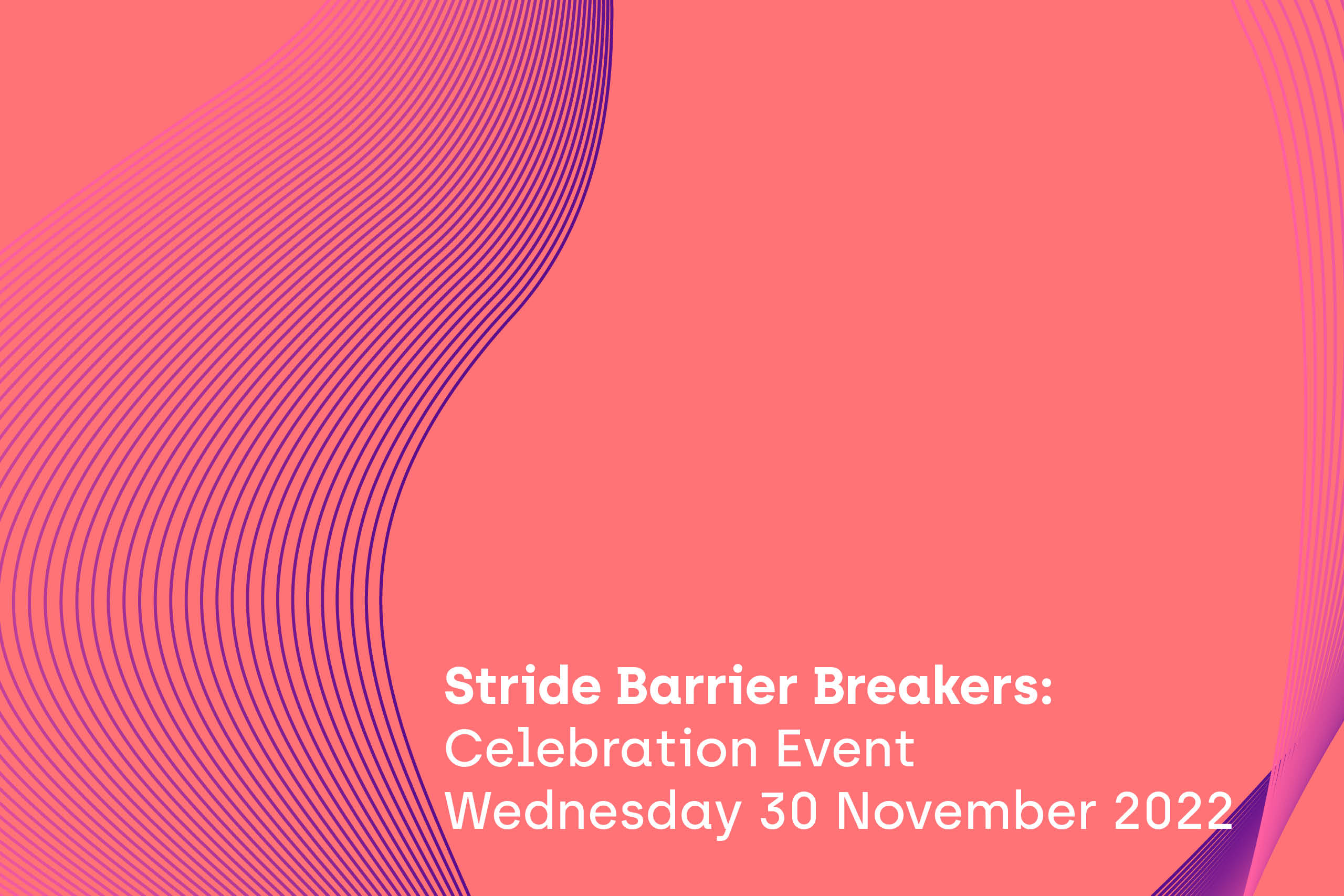 _What is Barrier Breakers?
The Barrier Breakers event series connects change-makers and talent in the creative and tech industries.
This event, the second in the series, is a celebration of entrepreneurship and talent, championing the people that have taken part in Stride's programmes to pursue opportunities in creative and tech careers, as well as the expert partners helping to make change in the industry.
Event series designed and developed in partnership with Still Curious www.stillcurious.co
When and where
Date and time
Wednesday, 30 November 2022
14:00 – 18:00 GMT
Location
Room LG02 (lower ground floor),
Professor Stuart Hall Building,
Goldsmiths, University of London
New Cross
London
SE14 6NW
Admission
FREE
Gracie Jones
OneTech
Gracie is an experienced Project Manager with over 5 years of experience in managing complex projects. Gracie has extensive experience in the planning, implementation and delivery of multi-faceted projects, and in successfully managing relationships with external and internal stakeholders. Gracie's current role is Head of Programmes for OneTech, leading on the delivery and strategic management of all OneTech programmes, which work to challenge inequity and the lack of diversity in tech by connecting founders from underrepresented minorities to opportunities within the London tech scene.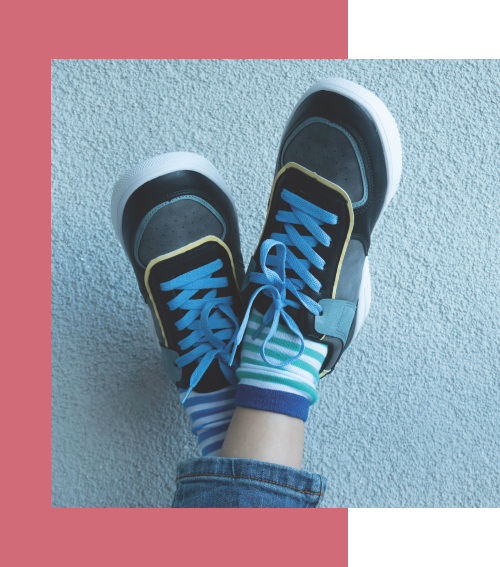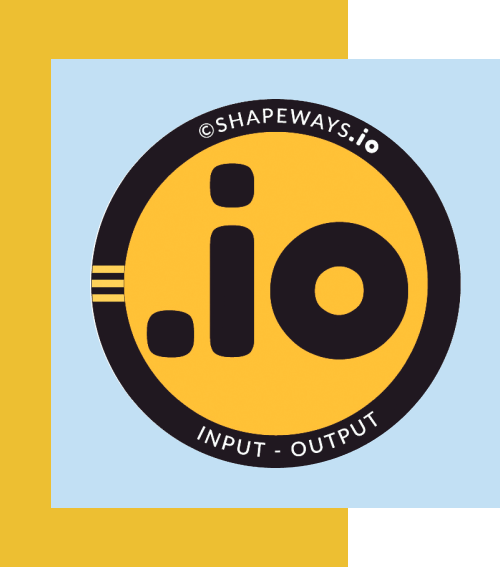 Shapeways
Shapeways.io are a digital and tech hub located in Tooting, they focus on the development and upskilling of young and mature adults in tech, digital and creative skills through training programmes. Once programmes are completed, the participants are given the opportunity of work experience and further skills development. Shapeways.io recently ran a 12 Week programme in partnership with Stride, teaching 40 young adults aged 18-30 skills in Website Development and Graphic Design, the participants learned how to create websites using WordPress, HTML & CSS, whilst also learning how to design them using Figma and Canva. They will be speaking about how they run digital and tech programmes, while also discussing the importance of programmes like this, their guest speakers will be Shapeways.io Project Coordinator Frankie Barnes and Videographer Giovanni Dyke.
Perpetua Png
A New Direction
Perpetua Png is a multilingual, multidisciplinary creative and agitator of Afro-Caribbean and Chinese heritage with a keen interest in storytelling and a fascination for humans. She studied Human Sciences at UCL and has worked in a variety of creative roles including directing, writing, content creation and dance. She has primarily worked in theatre as a director and writer where she has been selected for a variety of playwriting programs including the Royal Court's Writer's Room and the National Theatre's Young Playwrights program. What unifies her work across all her disciplines is her drive to represent marginalised communities in a nuanced and dignified way. Perpetua is currently working at Emmy nominated production company WOLF has taken part in a number of courses with A New Direction including Future Creative Content Now supported by STRIDE. Perpetua is a participant on D&AD's prestigious New Blood Shift Programme 2022.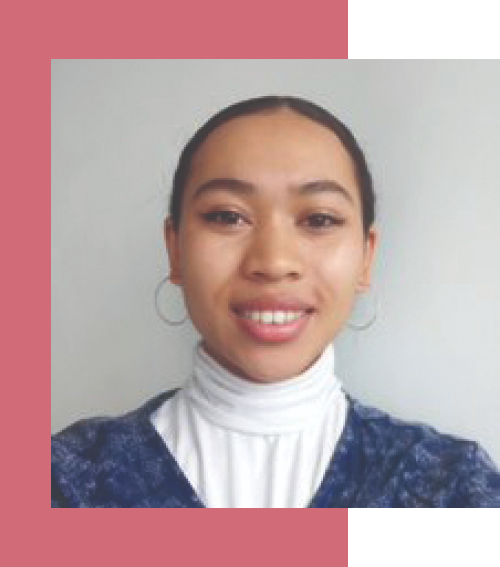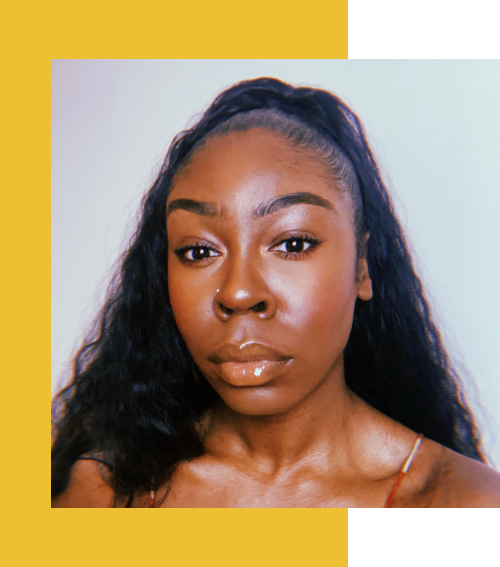 Amy Landell
UAL Creative Futures Graduate
Amy is the founder of Astro Stassia. Astro Stassia is a London-based premium crystal boutique specialising in unique and high-quality natural art curated by its founder, Amy Anastassia who combines her background in art and beauty with her passion for crystal healing and astrology to create collections.
Cym Henry
A New Direction
Cym began working at the Migration Museum through A New Direction's Kickstart placement scheme in May 2021. Throughout the duration of this placement, he built upon his youth work experience with the Museum's education programme. Following on from the placement, Cym was offered a role at the Museum as an Education Assistant – leading and assisting in workshops on the theme of migration for Primary, Secondary and University students. Having found a passion in museum education, he aims to continue to develop his skills and ensure that museums are a welcoming space for all. He is currently co-leading a (Lewisham) borough-wide creative competition aimed at bringing young people's voices into the museum space.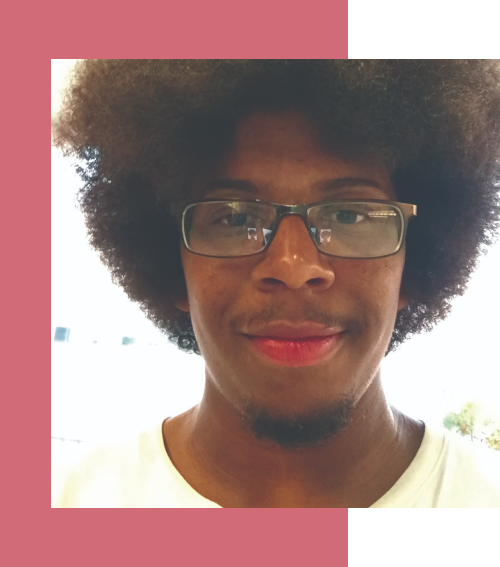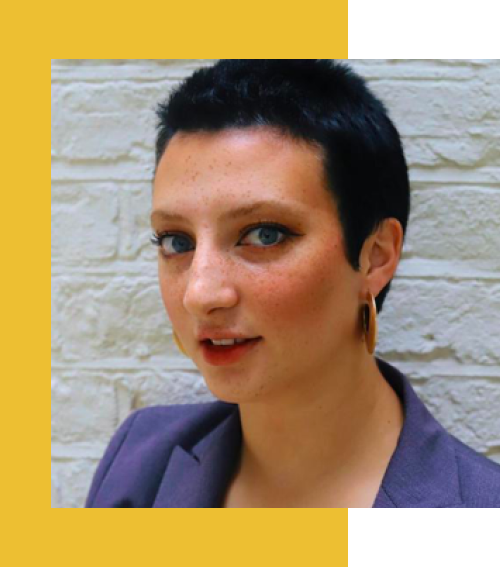 Victoria Gill
UAL Creative Futures Graduate
Victoria Gill, is the founder of the clothing brand @smuttysnack. An avant-garde brand for the daring. Her background is in both Fashion and Journalism which are the foundations to the brand.
Salma Abouelela 
A New Direction
Salma is a developing creative, with a passion for unravelling stories that inspire, elevate, connect and reveal truth and is an alumna of 2 x courses at A New Direction supported by STRIDE. Also a graduate of Kingston University with a bachelor's degree in Marketing Communications and Advertising, she's been building her career in early-stage high-growth start-ups, where she finds much enjoyment in supporting the evolution of ideas into major realities! After navigating some major life challenges, she decided to go off-grid and spent nearly a year in Andalucia developing her practice and understanding of holistic well-being. During this time, she also developed a podcast, The Passion Podcast with Salma, which uncovers the secrets behind living a life full to the brim with passion, authenticity and happiness. Now she's back in the city, she's supporting forward-thinking companies on a consulting and freelance basis with their marketing and business development as well as aspiring to further develop creatively, with a new interest in the world of comedy!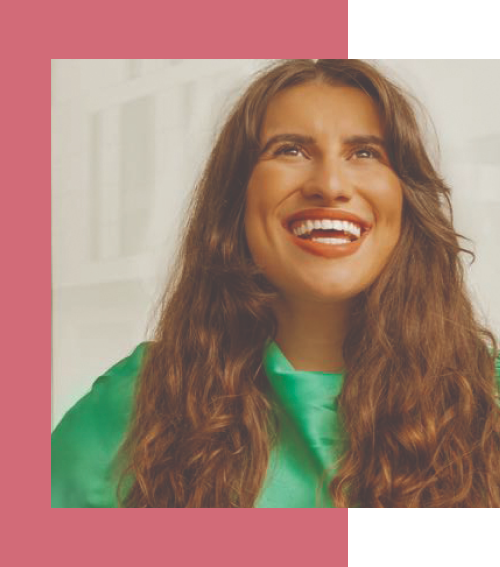 Akil Benjamin
Does Ltd
Akil's day often revolves around thinking about and making services that help people move forward. He approaches business as a vehicle for financial and creative freedom and delivers incubator programmes to teach others how to have sustainable creative careers. In 2019, he started DOES, a social enterprise, and partnered with M&C Saatchi to make Saturday School and Mentor Black Business supporting nearly 5000 people to start, grow and scale their businesses in three years. With M&C Saatchi as a platform, Akil now continues this work with Somerset House Trust, Morgan Stanley, Lloyds Banking Group and more.  Through this, he is building the foundation to develop a degree-awarding institution delivering Business education dedicated to disadvantaged, working class and minority communities in the UK.
Joel Balkwill
Spiral Skills
Joel was an English teacher for 4 years at Globe Academy in Elephant and Castle. I realised that the current education system was failing a high proportion of the students I worked with – who were still leaving school with low aspirations and a lack of work-ready skills. Nothing was being done to excite young people about their futures early enough and they had little or no interaction with the millions of professionals in London, or the diverse range of jobs on their doorstep. I decided to set up Spiral to use my teaching expertise to design a fun and engaging way for young people to interact with professionals; which would in turn pass the very skills they would look for, as an employer, onto our young people.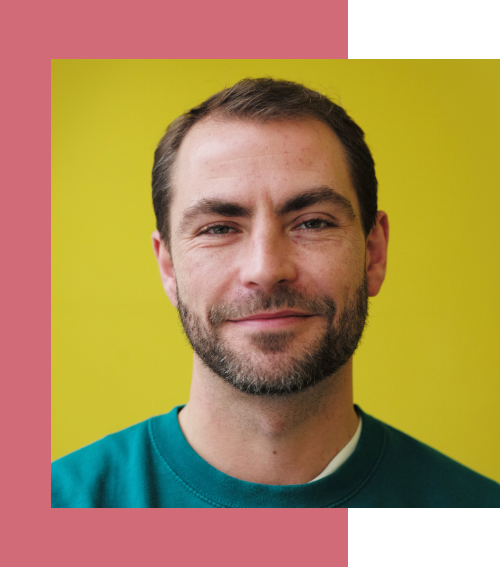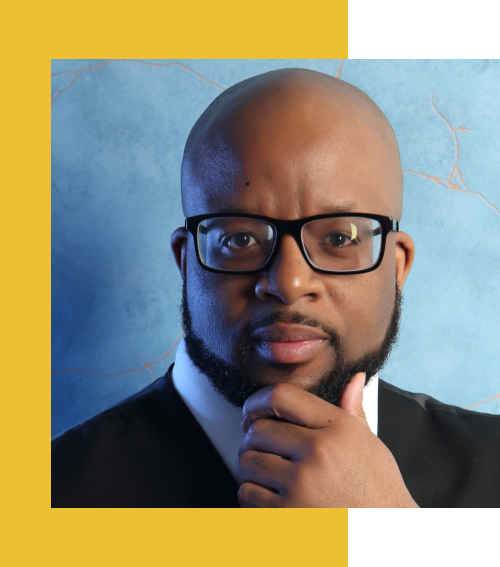 Dean Williams
Goldsmiths
Dean Williams is an SME champion, Inspirational Speaker, bestselling author and award-winning business mentor. Dean is passionate about educating and empowering entrepreneurs to elevate their businesses using L.O.V.E (Leadership, Organisation, Vision and Empowerment). Dean Williams is a Business Adviser at Goldsmiths. Dean has published two books. His book The Path to Financial Peace has been described as "a treasure chest full of wisdom" for growing businesses. He has also published his roadmap to success, 'Master the Basics, a step-by-step guide to building a secure business foundation.
Kate Fahy
Iconic Steps
Iconic Steps is a social enterprise that supports diverse and underrepresented young people to get into the film industry. We deliver free media courses as well as an extensive alumni programme that provides long-term holistic and employability support. Kate Fahy is Iconic Steps' Programmes Manager. She is responsible for the organisation and delivery of courses, and the initial engagement of our young people. Kate has a background in project and event management, and film curation.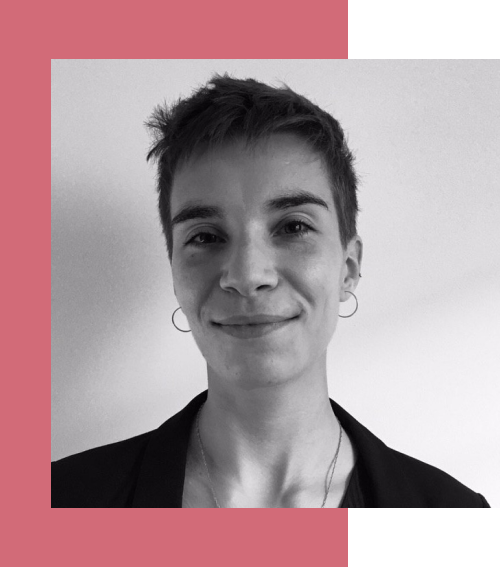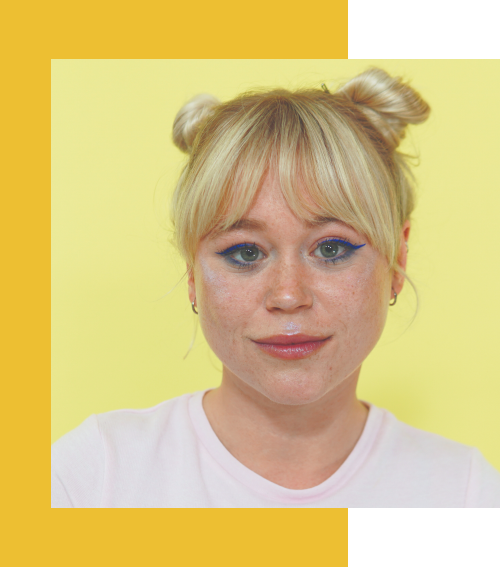 Nordie Childs
A New Direction
After Graduating in theatre and performance from Goldsmiths University of London in 2020, Nordie went on to take part in A New Direction's Creativity Work's: Podcasting course in 2020 supported by STRIDE, her piece of audio and approach was featured by Complex Magazine. After the course, she worked as a freelance runner on television shows for Amazon, Channel 4 and the BBC before working in-house as a production assistant for Forty-Four films. Currently, she works as a producer for Exell Film, working alongside the team creating brand films and short-form content. She continues to write, develop and be creative in her own time and would love to combine her skills in production with creative concepts to make ideas a reality.
Kim Morrison
World Heart Beat
Wandsworth-based World Heart Beat Music Academy was founded in 2009 to meet the need for affordable music education from grassroots to professional level for South Londoners, no matter their age, background or skills. World Heart Beat is known for its inclusive global music programmes, youth-led approach and contribution to a more diverse and representative music sector. Through their Music Leader and EMERGE training programmes and GLA-funded South London Music Mentors programme we are supporting Black, culturally diverse, female and LGBT+ South London talent to find their path in the music industry. 
Kim has recently joined Heart Beat, she has previously worked for Arts Council England specialising in work with children, young people and communities, and has produced outreach programmes in heritage, visual arts and performing arts venues.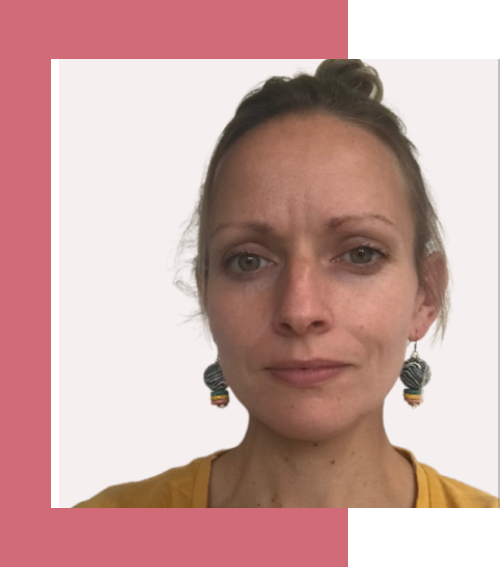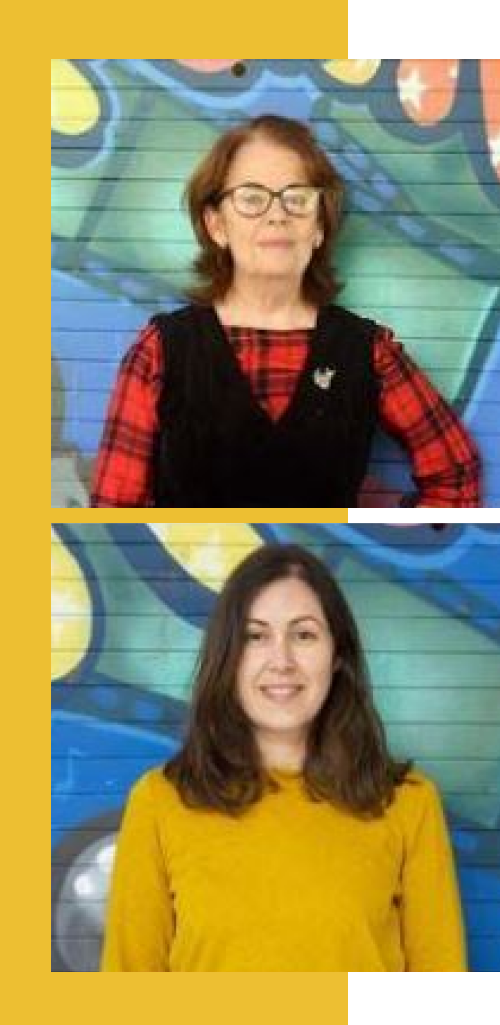 Sylvia Edwards and Paula Da Costa
Creative Sparkworks
Supporting CREATIVE young minds and talent to ignite the first SPARK on their WORK journey into the Film and TV Industry. 
CREATIVE SPARKWORKS is a film and visual arts education, training & employment charity based in Lambeth, London. 
Working closely within the community, we've been changing young people's lives for the past 14 years by increasing their technical and life skills to build their self-confidence and to instil professional working standards through our inclusive Free Film & TV Training courses that lead to paid entry-level jobs. Led by industry professionals with established links in the FILM, TV, Art & Design Industries. 
Louise McNestrie
Spiral Skills
Louise has been working within the Youth and community sector since 2000. As a young person, she attended various youth clubs and soon became involved in her local Youth Council. Being offered her first full-time job at 18, Louise has worked within a number of sectors and organisations to advance and develop young people and their communities. Louise has impacted thousands of lives through her workshops and programmes. She has engaged some of the most vulnerable and hardest-to-reach young people, as well as budding entrepreneurs and team leaders. Her fun application and vibrant love for helping others allow her to successfully work with and relate to clients, creating meaningful and impactful relationships.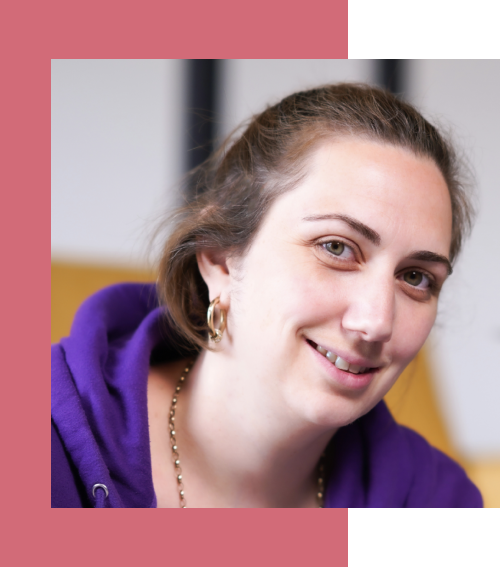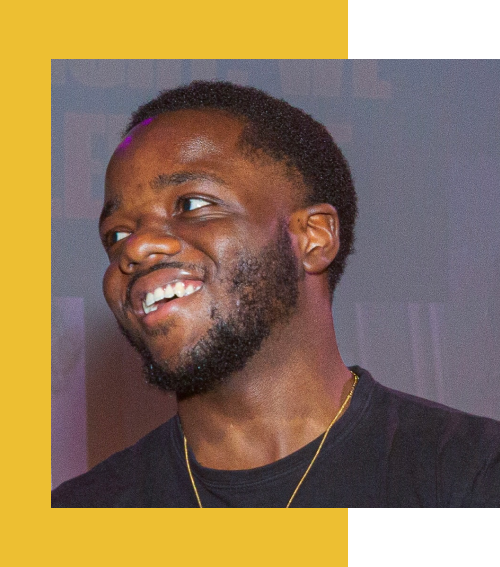 AJ Banjo
My name is AJ Banjo. I am 22 years old, I started my Business Culture Drip, a talent management and live event business in early 2021. Culture Drip began with the intention to provide a platform for young talent to express themselves. This year we officially launched our live event platform with the Culture Drip Showcase, a night celebrating young talents from comics, rappers and spoken word artists.
Chevelle Graham
Chevelle Graham is the C.E.O of Gifted Buys and the Founder of C&N Projects. Chevelle has a strong background in Business Entrepreneurship and Criminology and Criminal Justice and has put her knowledge of her qualifications and created high-performing projects. 
Before committing full-time to work on Gifted Buys, Chevelle Graham was a youth practitioner and behaviour mentor and spent her time deferring young people who displayed challenging behaviour. Chevelle worked closely with her service users as she had a passion for transforming and rehabilitating young people through reparations and interventions as well as supporting those with mental health. Chevelle has completed her BA in Criminology and Criminal Justice (2018) and used the strategies and methodologies which she learnt and implemented them into her role giving her a better understanding of how she could present to help young people 'who do not need support'. During this time Chevelle founded C&N Projects which was a collation of information created to build healthy relationships and meet the needs of young people who display challenging behaviour. C&N Projects has been used in Lewisham Youth Offending Service, Thomas Tallis, MY Life, Own Life and The Right Time.
Chevelle later decided to expand her willingness to help others by starting Gifted Buys; an Ecommerce seasonal and gift store www.giftedbuys.co.uk; Gifted Buys became a project which Chevelle decided to work on after being approached by many potential customers who were interested in the unique things that she would purchase for her son; after working as a 'personal shopper' Chevelle saw this as an opportunity for development. Chevelle trialled her idea on Amazon, Etsy, eBay and Facebook Market Place, through doing this, Chevelle was able to identify her products which sold the most and gain her niche. Chevelle understood that her place in a very crowded market was going to mean that Gifted Buys has to have a strong USP to survive. Chevelle accessed a range of business support, mentoring and networking and used this as an opportunity to build and develop Gifted Buys as a viable business.
The idea of Gifted Buys was developed whilst on the STRIDE programme. Chevelle has been working on Gifted Buys for less than a year. Through networking, mentoring and workshops Chevelle has been able to continuously grow Gifted Buys, the platform has so far proven to be feasible and profitable and Gifted Buys is predicted to be completed by September 2023.