_Latest news & events
Join The Bootstrap School to grow your business
Published in Starting Up on Fri 29 Apr 2022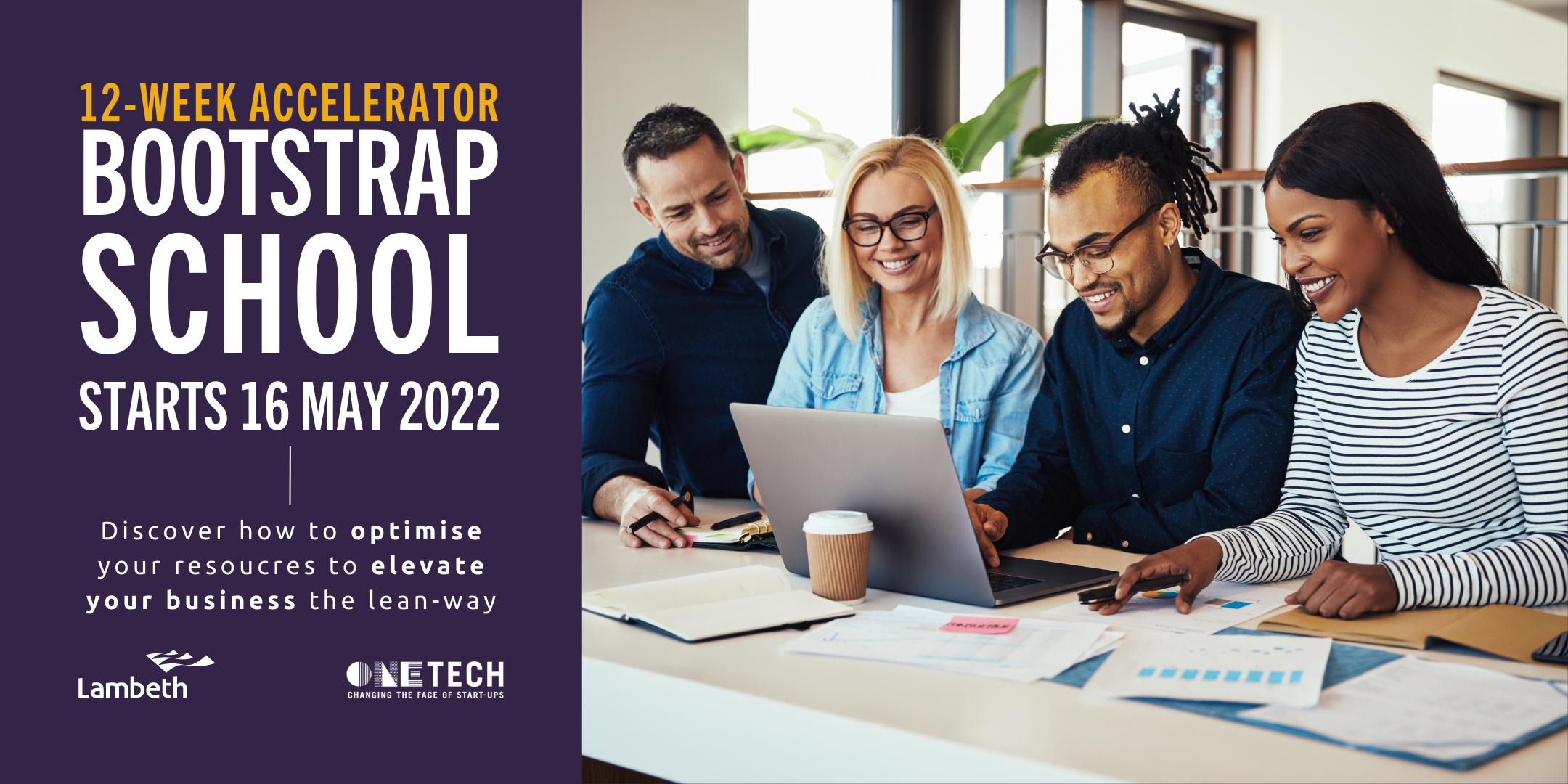 Bootstrap School is a OneTech programme powered by Lambeth Council designed to help early-stage founders from Lambeth start and scale their startups through bootstrapping. This programme aims to empower founders to acquire critical skills and knowledge to cultivate and grow their businesses sustainably. 
What will I learn?
Over the 12 week programme, you will engage with practical methods of activating your sales funnel (your customer's journey) to successfully turn your target audience into paying customers. Each learning session is followed by an interactive workshop with an expert to expand, activate and apply the knowledge and skills gained to your business venture. Plus, you will get access to hundreds of pounds worth of resources and tools to power up your business and access the invaluable perks of OneTech's community support, including mentoring, coaching, events and other exciting opportunities. 
The programme curriculum: 
Introduction to Bootstrapping 

Business Model Surgery & Workshop 

Your Customer and Their Problem 

Landing pages & Lead Magnets 

Product Strategy & Product Ecosystem 

The Sales Funnel & Email Marketing 

Scaling Up / Traffic & Copy 

The Challenge: Ready, Set, Grow 

Challenge Showcase 
How to apply:
You can apply by completing the application form and our team will be in touch with the next steps. Please note, that this is only for residents of Lambeth. Applications will close at 10am on the 11th of May. 
Programme commitment:  
3 hours per week for 12 weeks (inclusive of content and support hours) 
Key dates:
Applications: 9 April – 11 May 
Programme start: 16 May 
Programme ends: 24 August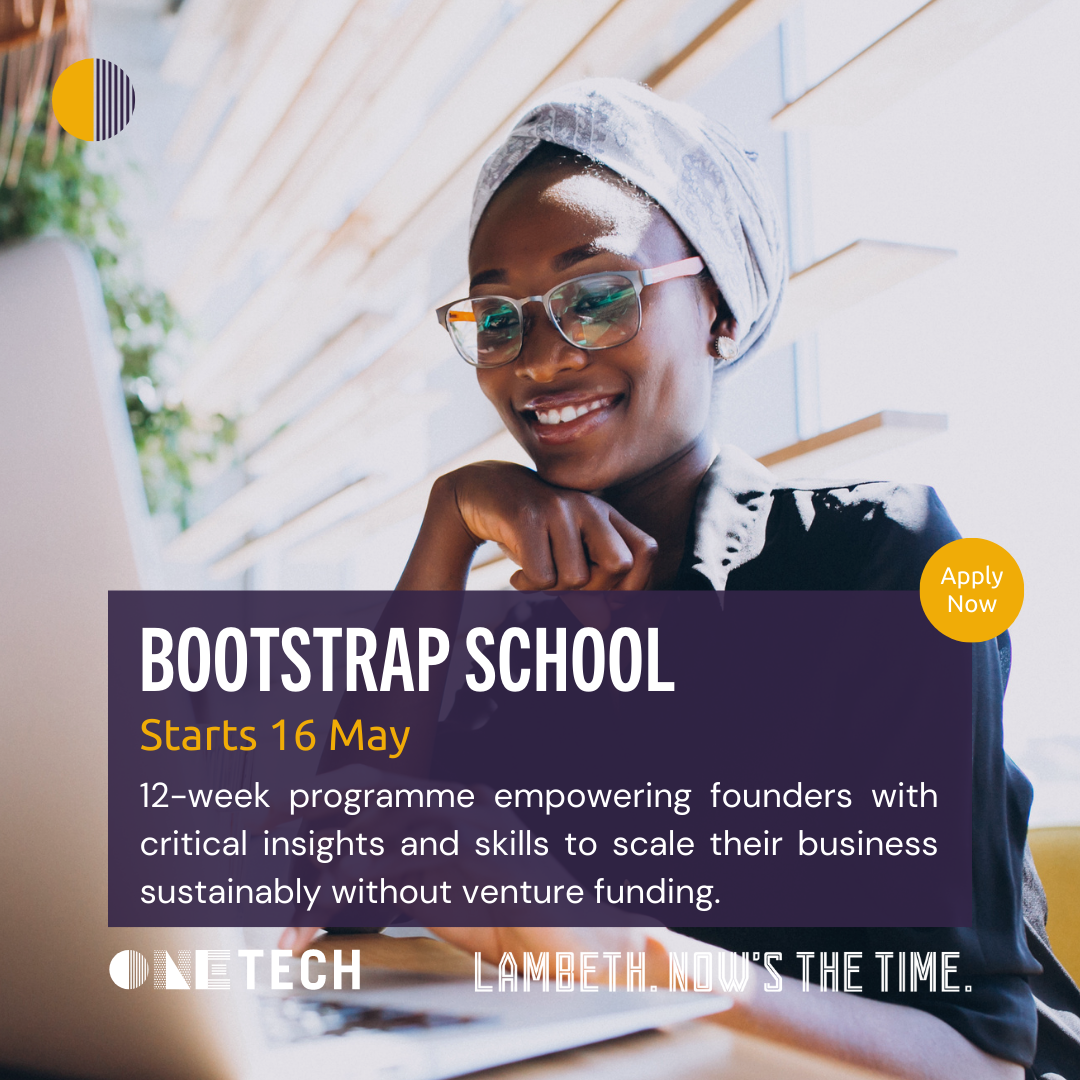 Explore the Bootstrap School to grow your startup
Find out more about the programme and sign up!
Apply to the Bootstrap School programme