_Latest news & events
Meet the Launch London 2022 participants
Published in Tech on Tue 22 Feb 2022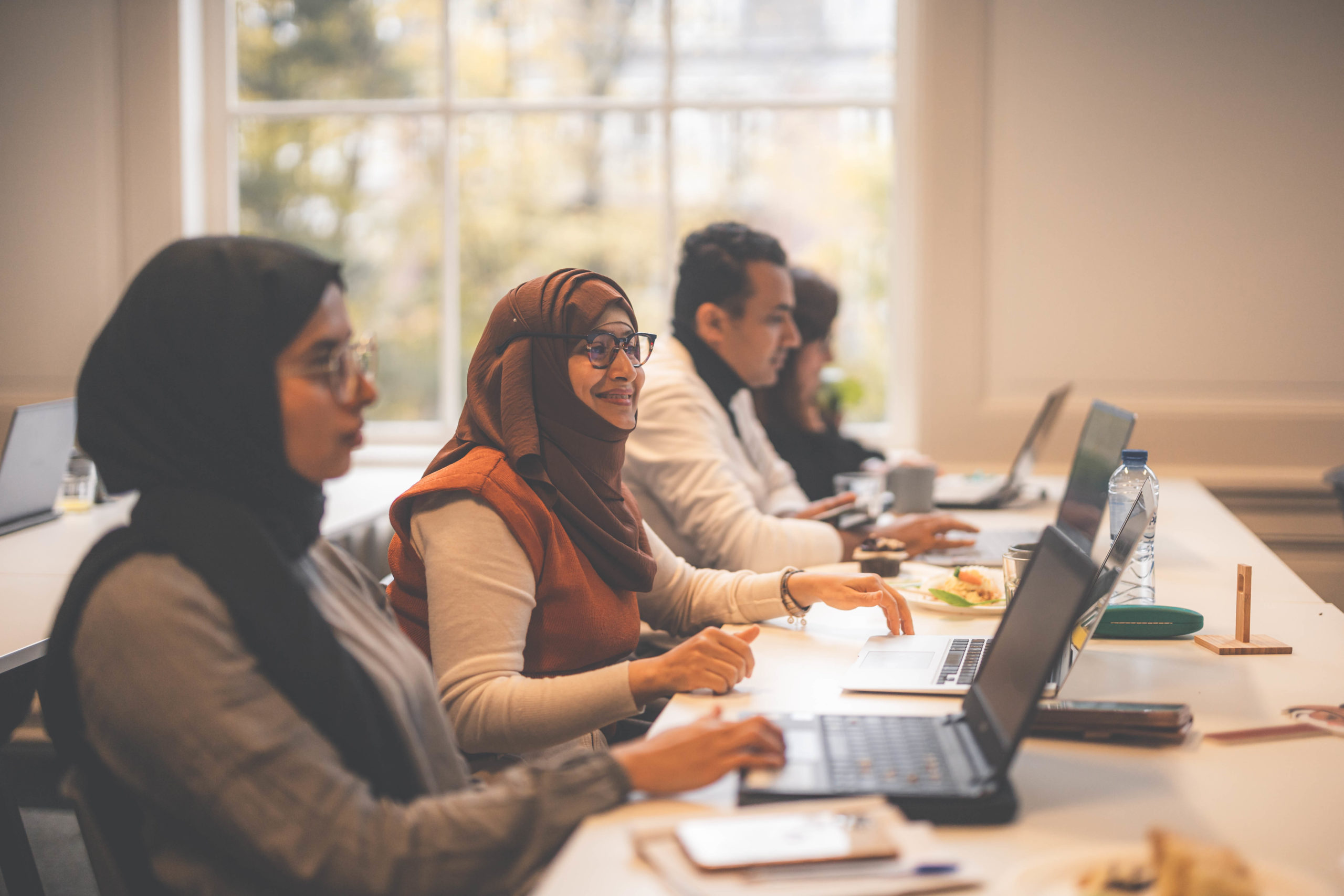 The LAUNCH London Programme provides motivated refugee status holders living in the Stride London boroughs (Lewisham, Lambeth, Wandsworth, and Southwark) in-demand digital skills, helping them find full-time roles and apprenticeships in the digital sector, and ultimately improves their livelihoods and social integration. 
Alongside their comprehensive technical training programme, LDN Apprenticeships will provide Career Kickstarter sessions covering a broad range of topics including CV writing, Communication Skills, Building a Winning LinkedIn Profile and many more.
In collaboration with Capgemini UK, employee volunteers are leading "Friday Fundamentals" sessions focused on actual business use cases, Salesforce careers, Agile project management, and how Salesforce projects are run on a day to day basis.
With these components combined, each participant will not only gain the technical knowledge of Salesforce but also understand the best practices for implementation, grow their network and community, and ultimately better understand their role in the Salesforce ecosystem.
Meet some of the participants and find out how to join the next cohort:
Ala (36, Yemeni)
Holds a Bachelor's degree in Computer Science, a Master's in Information Technology, and is currently pursuing a Ph.D. in Computer Vision. Has 7 years of work experience, the last of which as a disaster information management officer at the Red Crescent (Red Cross) in Yemen.
Lumai (28, Syrian)
A solid technical background and a passion for sales and helping people solve business problems. Previous work experience in Sales and Telecommunications Engineering, now aiming to become a Salesforce Consultant.
Nouh (21, Sudanese)
Community activist involved with the Young Citizens project as a volunteer ambassador for young people aged 16-25 – has had the honour of meeting Queen Elizabeth II in recognition for his work. Also awarded the Princess Diana award in 2019. Ready to start his career in the digital sector.
Mohamed (36, Syrian)
Previous experience with Salesforce as a business user with Service Cloud and Case management. Currently working in fitness training and in sales but really sees a career in Salesforce ahead.
Mihreteab Mekonen (38, Eritrean)
Holds a Bachelor's degree in Chemistry from the University of Asmara. Was a high school chemistry and math teacher, eventually promoted to high school director. Inspired by his wife (RF Program Alum) to focus on Salesforce. Driven to change his career to the fast-growing digital marketing environment.
Waleed (49, Yemeni)
Recently completed a Postgraduate Certificate in Management (School of Business, Economics, and Informatics) at Birkbeck University of London. Holds an MBA from Swiss Business School. Prior to the UK, last professional experience was as a Business Development Manager in Dubai with one of the five top business groups in the UAE.
Ozge (39, Turkish)
A rich background of 17+ years in Education as a teacher of English and Turkish. Additionally, in guidance counselling with various learner groups and contexts as a teacher, vice principal, and teacher trainer in four different countries. A certified teacher trainer and educational coach. Has never stopped learning and has been dreaming to combine personal background, experience, and skills with Salesforce.
Mukamambo (45, Zambian)
Holds a degree in Human Resource Management from the University of Greenwich and has worked in Human Resources for many years. Initially with the London Delaney as an HR Administrator, then with Transport for London as a Recruitment Administrator, and most recently with the Royal Borough of Kensington as an HR Officer.
Yunus (40, Turkish)
More than 16 years working in the Education sector as a teacher, as an administrator, and in corporate communications. Attended many different IT courses focused on coding and now is very interested in a career in Salesforce.
Learn all about a career at Salesforce
Register your interest today and the team will reach out to you as soon as applications open again.
Apply now to launch your tech career