_Projects
Establishing Shot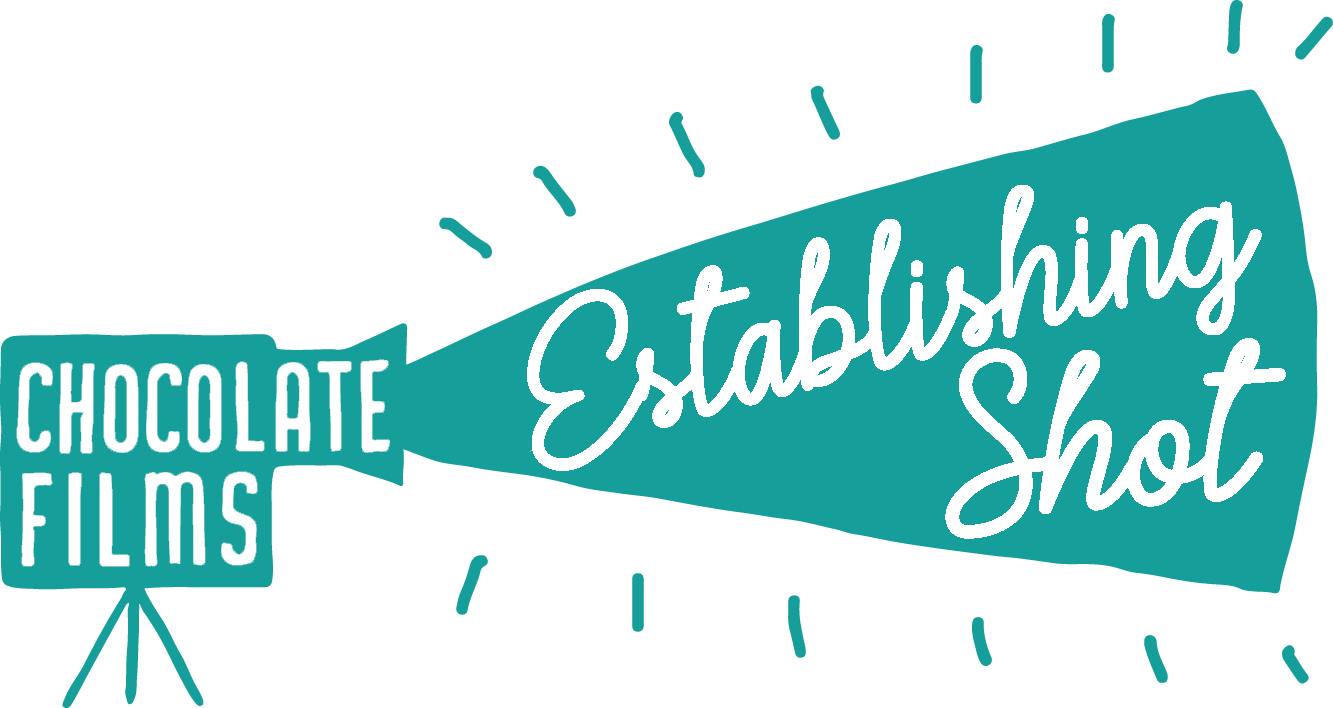 Stride is partnering with Chocolate Films to deliver workshops and paid work experience, opening the doors to the film industry.
Who are Chocolate Films?
Chocolate Films are an award-winning video production company fronted by Black female producer and entrepreneur Rachel Wang. Ever since it was founded in 2001, Chocolate Films has been a social enterprise, with the social remit of running creative and educational projects for young people using digital video. 
What's Establishing Shot all about?
If you have ambitions of becoming the next Ava DuVernay, the Establishing Shot programme features a jam-packed day of pre-employment workshops run by leading video professionals to give you an insight into the inner workings of Chocolate Films and the exciting employment opportunities available in the film industry. Chocolate Films will collaborate with social enterprise organisations YSYS and CareerEar to recruit 100 diverse young people into the programme.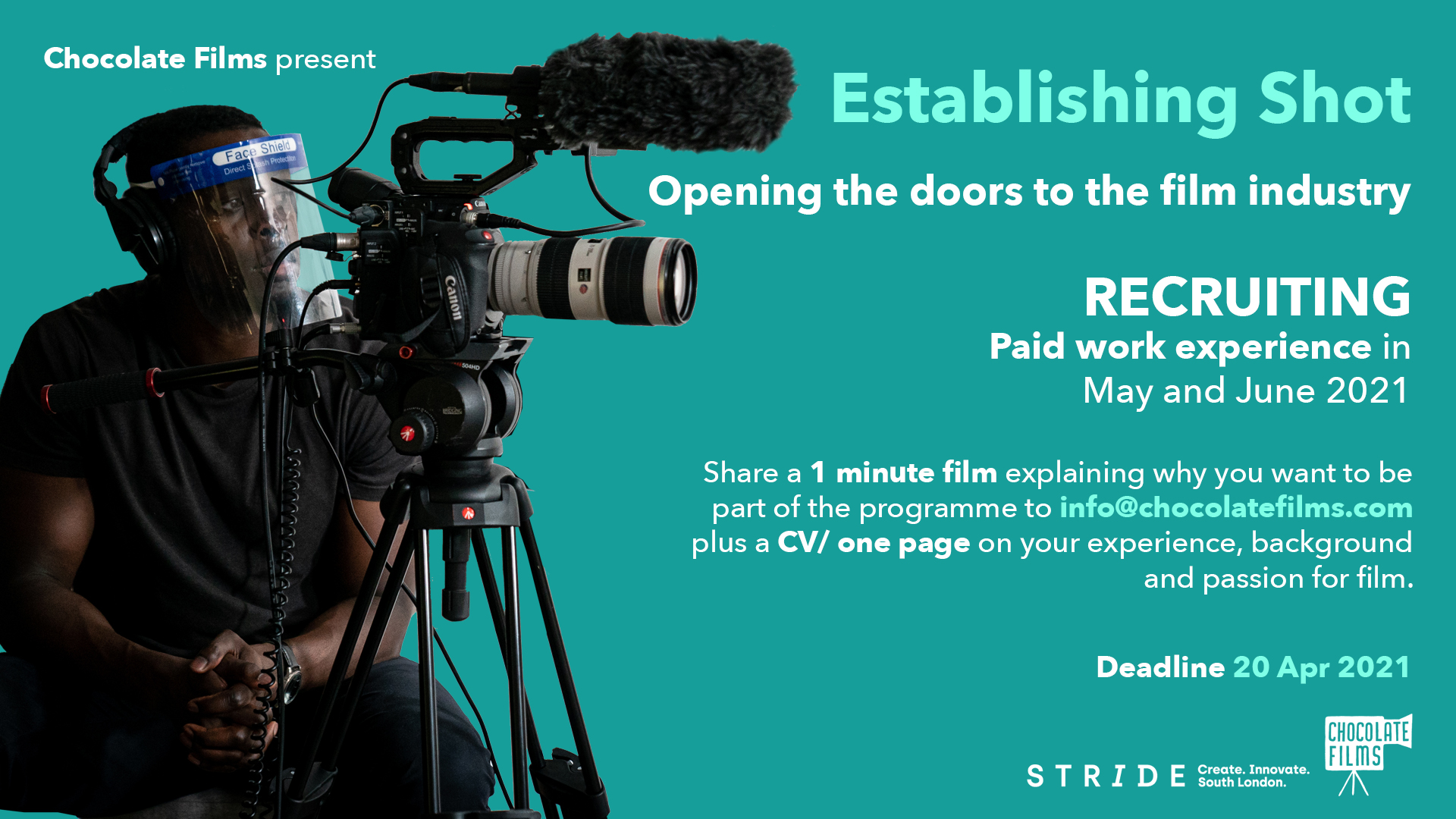 What will you gain from Establishing Shot?
After completing the introductory workshops, you can apply for one of 12 week-long paid work placements where you could get the chance to become a 'Production' or Crew' member for the whole week. If that wasn't enough, interns who successfully complete the paid work experience placement could even secure an entry-level position at Chocolate Films! The programme then wraps up with a few of the paid interns volunteering to reverse mentor the directors of Chocolate Films and ask any burning questions they might have about the video production industry.
Who's Establishing Shot for?
This programme is perfect for you if you've always dreamed of becoming a film-maker and want to know more about this exciting industry. You can apply for this programme as long as you're between the ages of 18-25 and live in Lambeth, Lewisham, Southwark or Wandsworth.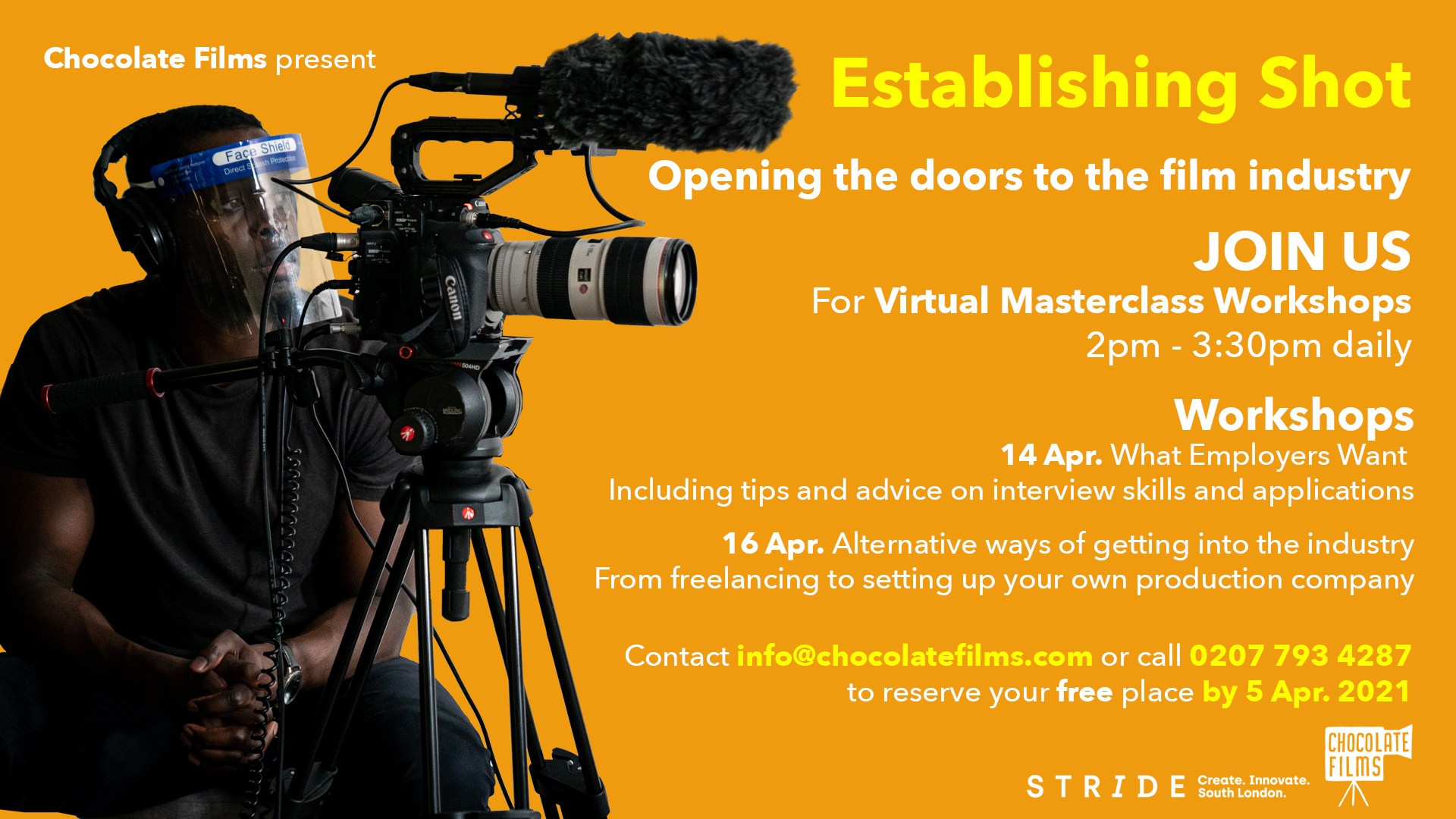 How can I apply for paid work experience in May and June 2021
Apply by sharing a 1 minute film explaining why you want to be part of the programme to info@chocolatefilms.com plus a CV/one page on your experience, background and passion for film. The deadline to apply is 20 April 2021.