_Latest news & events
Fabric Floor at International House launches free residency for fashion creatives
Published in Talent on Wed 24 Mar 2021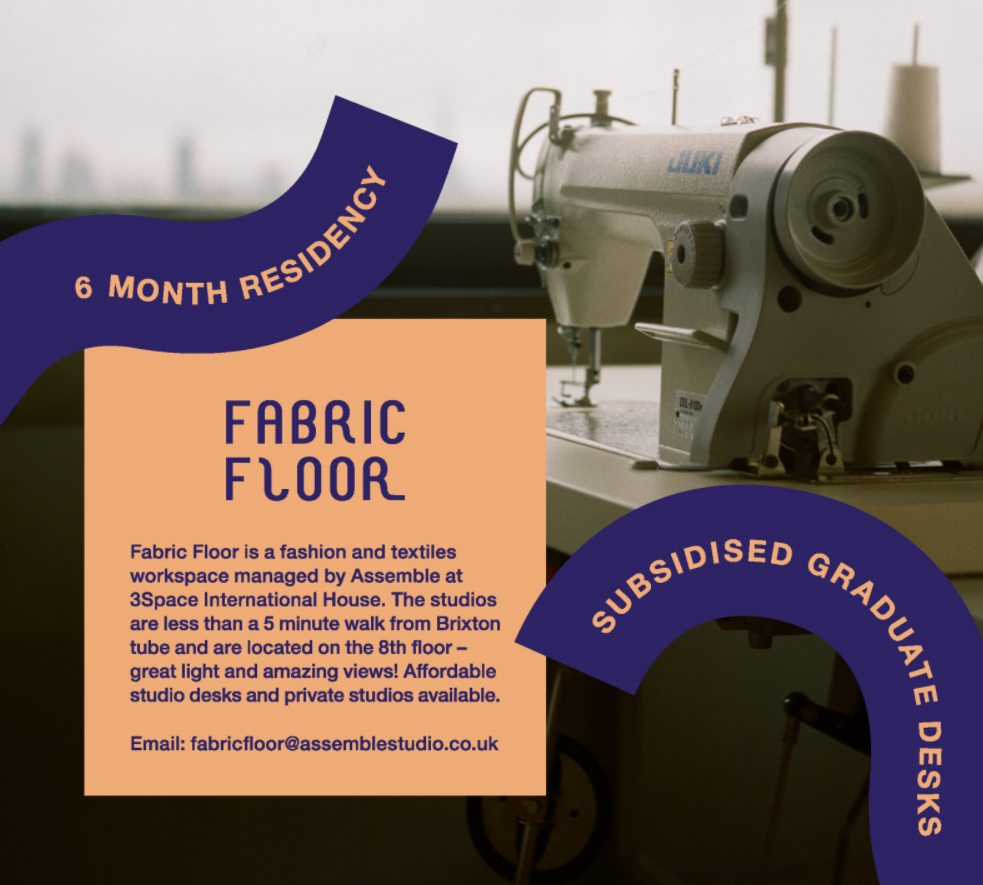 In a bid to create affordable workspaces for diverse local communities, the Fabric Floor at 3Space International House is launching a subsidised graduate desk and free 6-month residency for fashion and textiles practitioners. 
The creative workspace provides a great opportunity for aspiring fashion designers and flourishing fashion retailers from different backgrounds to grow and develop their expertise within a nurturing local workspace community. Fashion graduates and growing design businesses will be in great company as the space is already home to leading local designers including House of Kanai and Baptiste Studio.
Located in the heart of colourful Brixton, the creative space spans the entire 8th floor of the newly refurbished International House on Canterbury Crescent, a project managed by 3Space and supported by Lambeth Council and Stride. Fabric Floor is part of the Assemble Studio network, a multi-disciplinary collective working across architecture, design and art.
All Fabric Floor tenants have 24/7 shared access to a 19m² classroom, kitchenette and maintained workshop with communal machinery and 1.5 x 3m work table. The workshop is equipped with three Juki industrial lockstitch machines, three and four-thread Wimsew industrial overlockers, an industrial Stirovap steam iron with heated vacuum table and an A2 heat press.
Applicants for the residency can email fabricfloor@assemblestudio.co.uk for further information and also apply by completing this form. 
For prospective tenants who are also interested in joining Fabric Floor, a private studio and desk spaces are available and more information can be found on the Assemble Workplace site.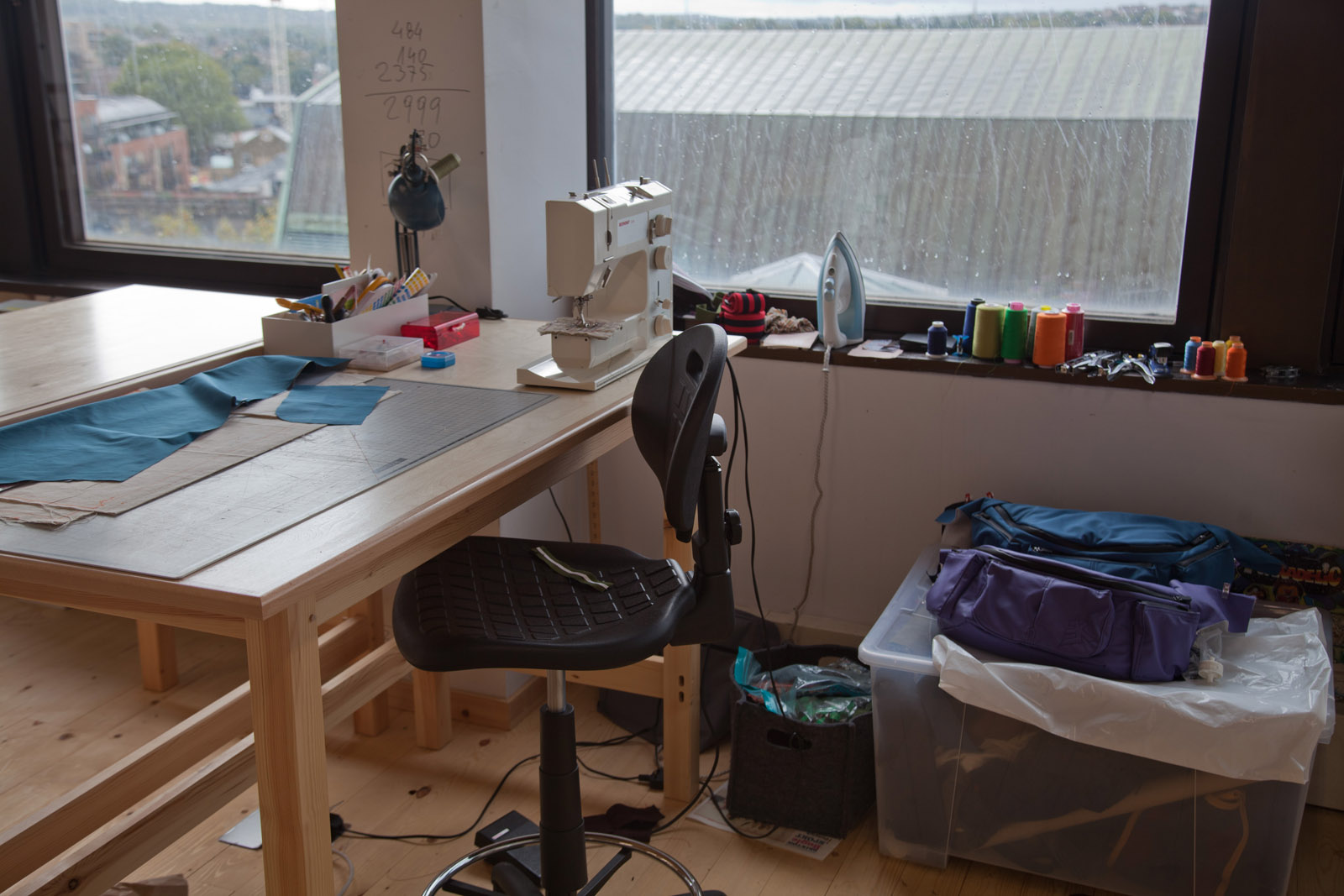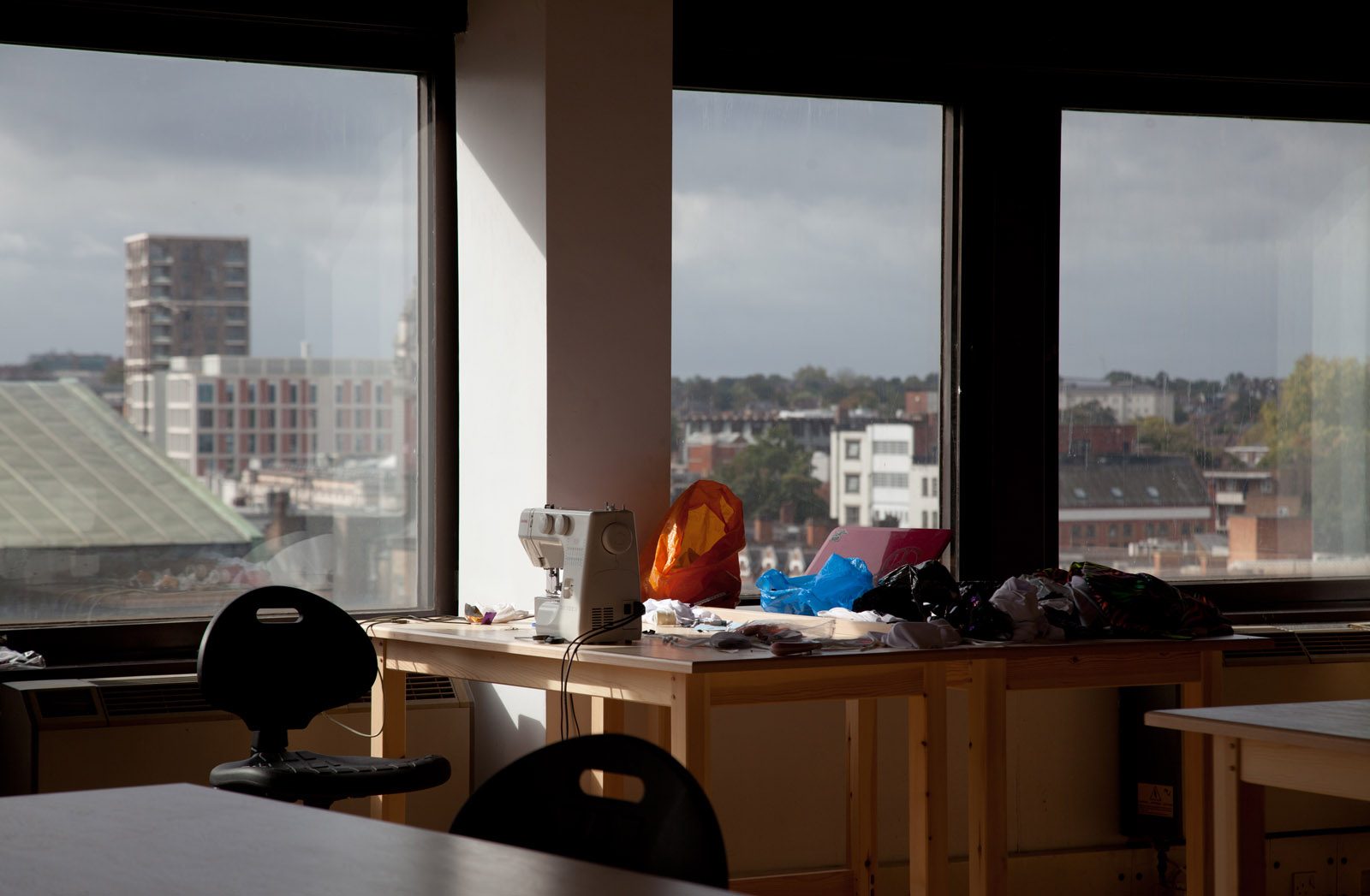 Apply for the residency or subsidised graduate desk today
Applicants for the residency can apply by completing this form