_Latest news & events
Barrier Breakers Agenda Announced
Published in Knowledge Exchange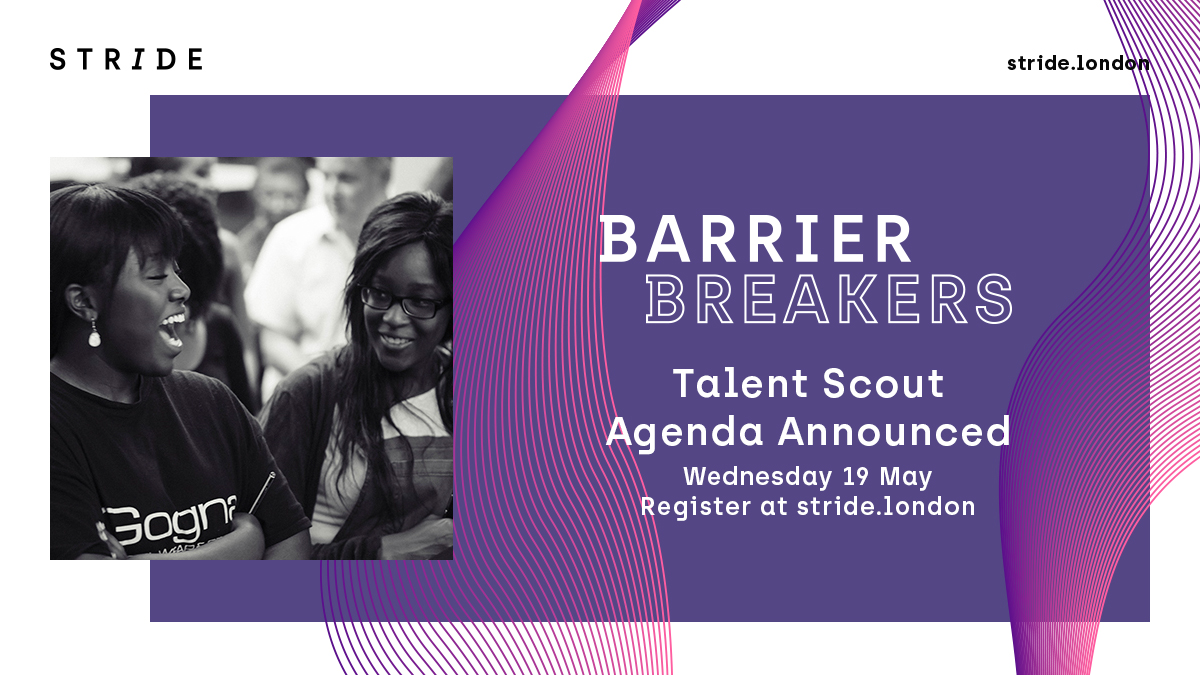 Download the full agenda for Barrier Breakers: Talent Scout here
Download full agenda
With only a week to go until Barrier Breakers: Talent Scout on 19th May
,
we are very excited to announce the full programme featuring a line up of exciting sessions!
The Barrier Breakers event series connects change-makers and talent in the creative and tech industries.
The first event, Talent Scout, focusses on championing underserved creative and tech talent to ensure that support is directed where it is truly needed. It will help attendees establish connections, share key learnings and promote opportunities to nurture creativity and innovation – for creatives, startups and growing enterprises.
10:00 – 10:50 am
Diversity in Tech: What next?
Capital Enterprise hosts a panel discussion with entrepreneurs who have taken part in Stride's OneTech programme on their experiences, what the next chapter of the diversity in tech movement looks like and the opportunities and challenges that exist for underserved entrepreneurs.
11:00 – 11:25 am
How it Started… How it's Going
Stride Partnership Network member and co-founder of Mental Savage Book Club, Chijioke Anosike, leads a fireside chat showcasing progress and success stories from across the Stride programme, as well as a look forward to some of the exciting developments in the pipeline.
11:35 – 12:20 pm
Dear Employers, traditional recruitment methods are no longer working
ERIC speaks to three young creatives about their career ambitions, applying for jobs, the challenges they have faced and what the future of recruitment should look like.
12:30 – 13:05 pm
Dispatches from the Old Boys Network
Iconic Steps hosts a lively discussion with A New Direction, We Made That and School of Communication Arts about increasing diversity in traditionally white male dominated sectors.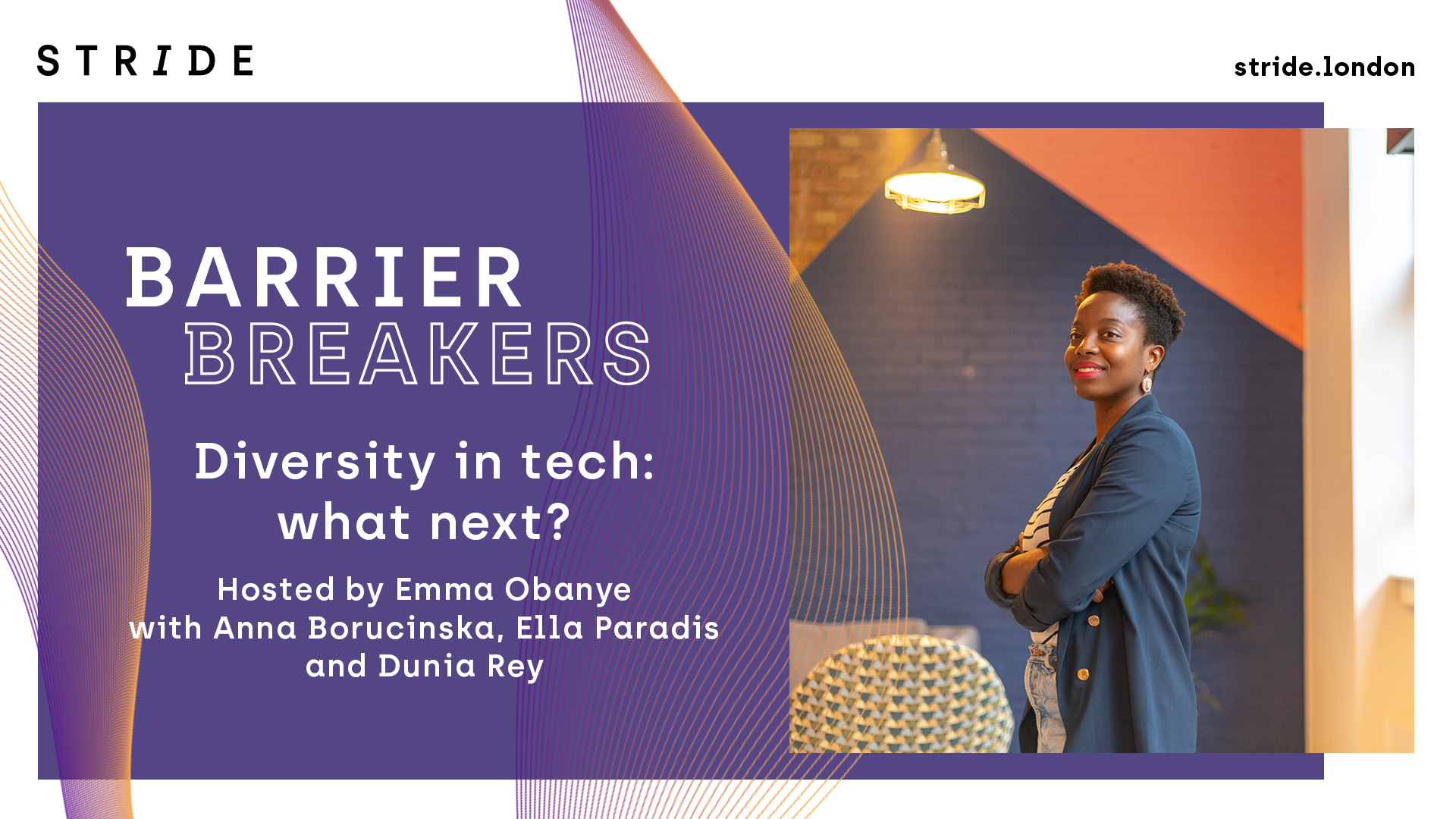 13:50 – 14:30 pm
Communicating effectively with underrepresented audiences
With a heightened focus and awareness from brands and organisations to connect with underrepresented audiences, Word on the Curb leads this fireside chat to discuss the issues and opportunities faced from both sides of the fence.
14:40 – 15:10 pm
Empowering women and girls in the creative workplace
Spendor's Alex D'Sa hosts a discussion with three inspiring women who are actively working to empower women and girls in the creative workplace. Expect to hear about what drives them, what they are doing to push things forward, their successes and what's next in this sphere.
15:30 – 16:30pm
Striding Forwards
A frank and honest discussion among Stride's delivery partners about how things are going, successes, challenges and areas for improvement
Attendance is free: book your spot at Talent Scout today
Register for Barrier Breakers: Talent Scout on 19 May at Eventbrite
Sign up here
Make sure to follow us on Twitter for event updates, session timings and speaker announcements
Follow us on Twitter