_Latest news & events
Studio Voltaire reopens after a major £2.8 million investment
Published in Workspace on Thu 07 Oct 2021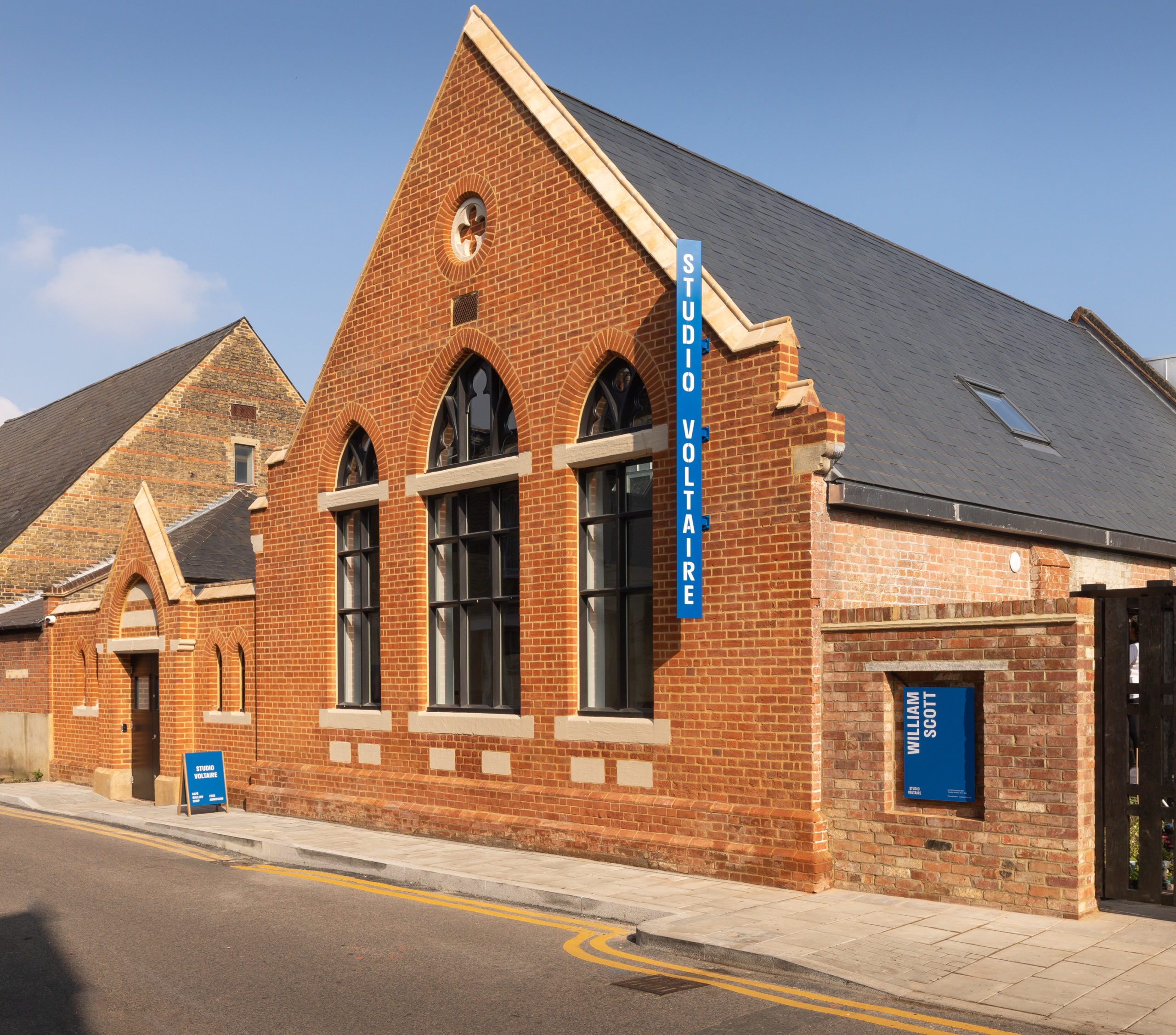 Stride investment has helped to fund a transformative £2.8 million capital project at leading not-for-profit arts organisation, Studio Voltaire in Clapham. The capital project is the most ambitious transition in Studio Voltaire's 27–year history and has transformed its site, facilities and public spaces.
Addressing the current London-wide shortage of artists' workspace, the project has significantly increased the amount and quality of support the organisation can offer to artists through the creation of 42% more artists' studios, providing affordable, high-quality spaces. New onsite facilities at the organisation include an artists' kitchen, workshop, project studio, and two residency studios which will host a new international programme.
Over 60 artists are now based at Studio Voltaire, including ActionSpace, a leading organisation supporting artists with learning disabilities, which has increased its studio provision and workspace.
The project has transformed how visitors experience the organisation's buildings and programmes, with the number of public spaces almost doubled. Anthea Hamilton has designed a public garden, which forms the new entrance to the site, and Joanne Tatham & Tom O'Sullivan have created a vibrant installation across the public toilets. Studio Voltaire's gallery, a Victorian former mission hall, has been sensitively restored.
Other new public spaces include The Studio – dedicated to learning and events, a cafe and the first permanent House of Voltaire, Studio Voltaire's celebrated art and design shop.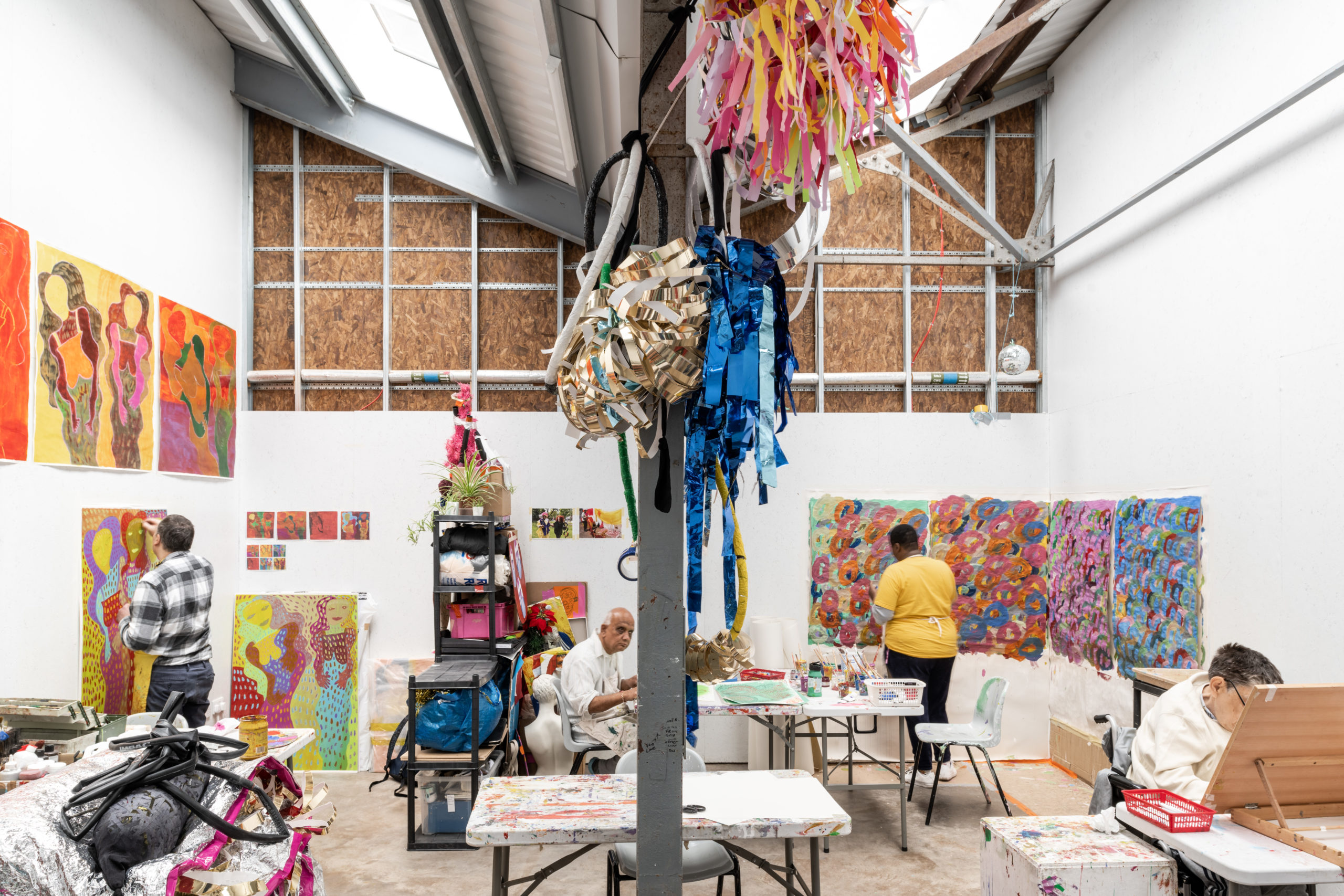 The scheme has been designed by London-based architects Matheson Whiteley. The development at Studio Voltaire is their first public project in the UK.
Studio Voltaire opens to the public on Friday 15 October 2021.
William Scott
15 October–2 January 2022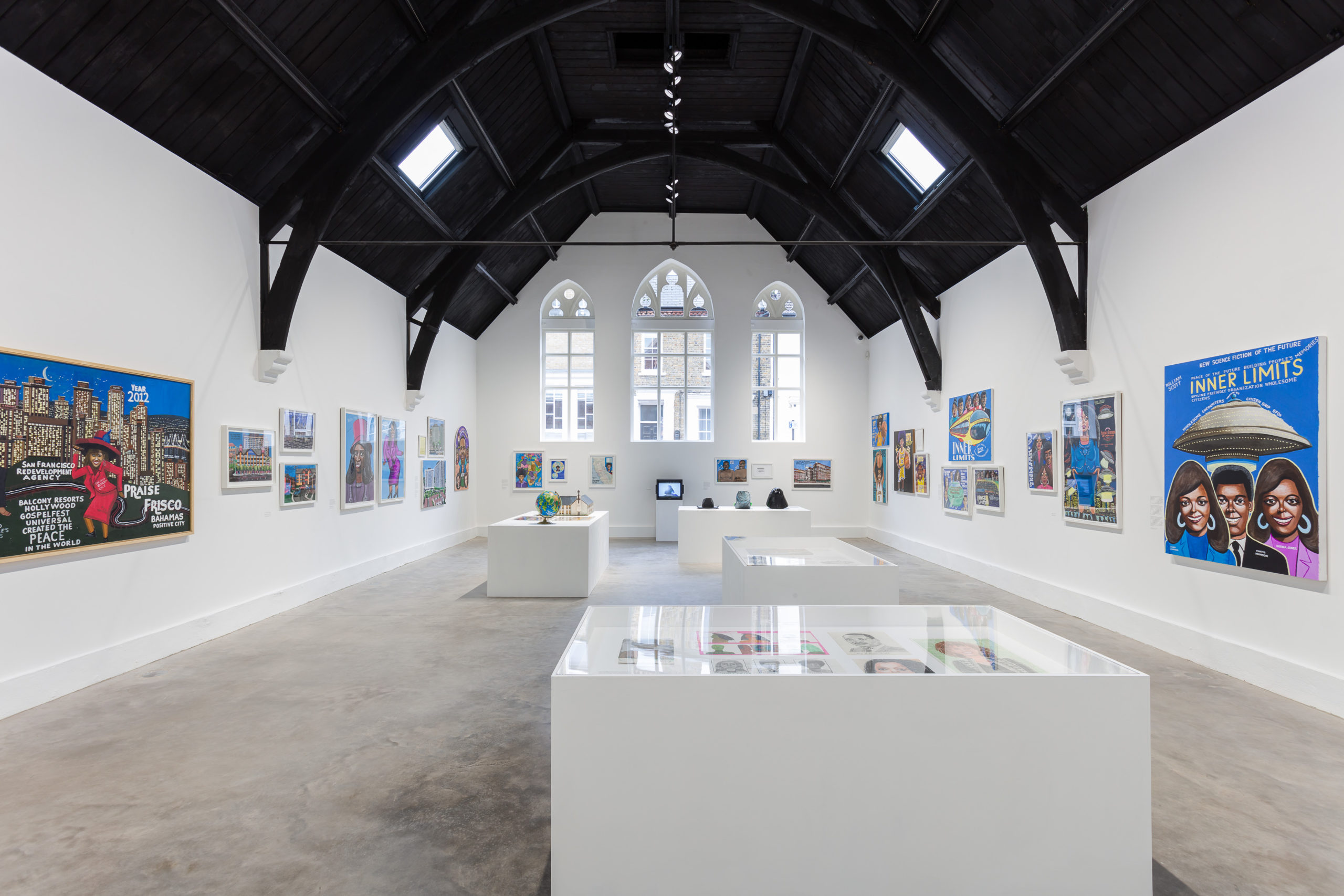 Studio Voltaire will reopen its gallery with a major exhibition of Californian artist, William Scott – the first significant survey of the artist's prolific 30-year practice. This expansive exhibition of 70 paintings, drawings and sculptures, from the early 1990s to present, includes a number of previously unexhibited works. The exhibition is accompanied by large-scale installations at sites around Clapham, and the artist's first-ever monograph.
Anthea Hamilton, The Garden
An ambitious new commission, The Garden by artist Anthea Hamilton forms a new entrance to Studio Voltaire's site and is designed to be used by visitors, local residents and the community of studio artists. Both an artwork and a garden, it is Hamilton's first-ever permanent commission and garden design. The planting scheme combines ornamental flowers and shrubs with edible plants. Organic surfaces with formal structures and tactile finishes complement the garden's raised beds, pergola, seating areas, fountain and tiled walkway.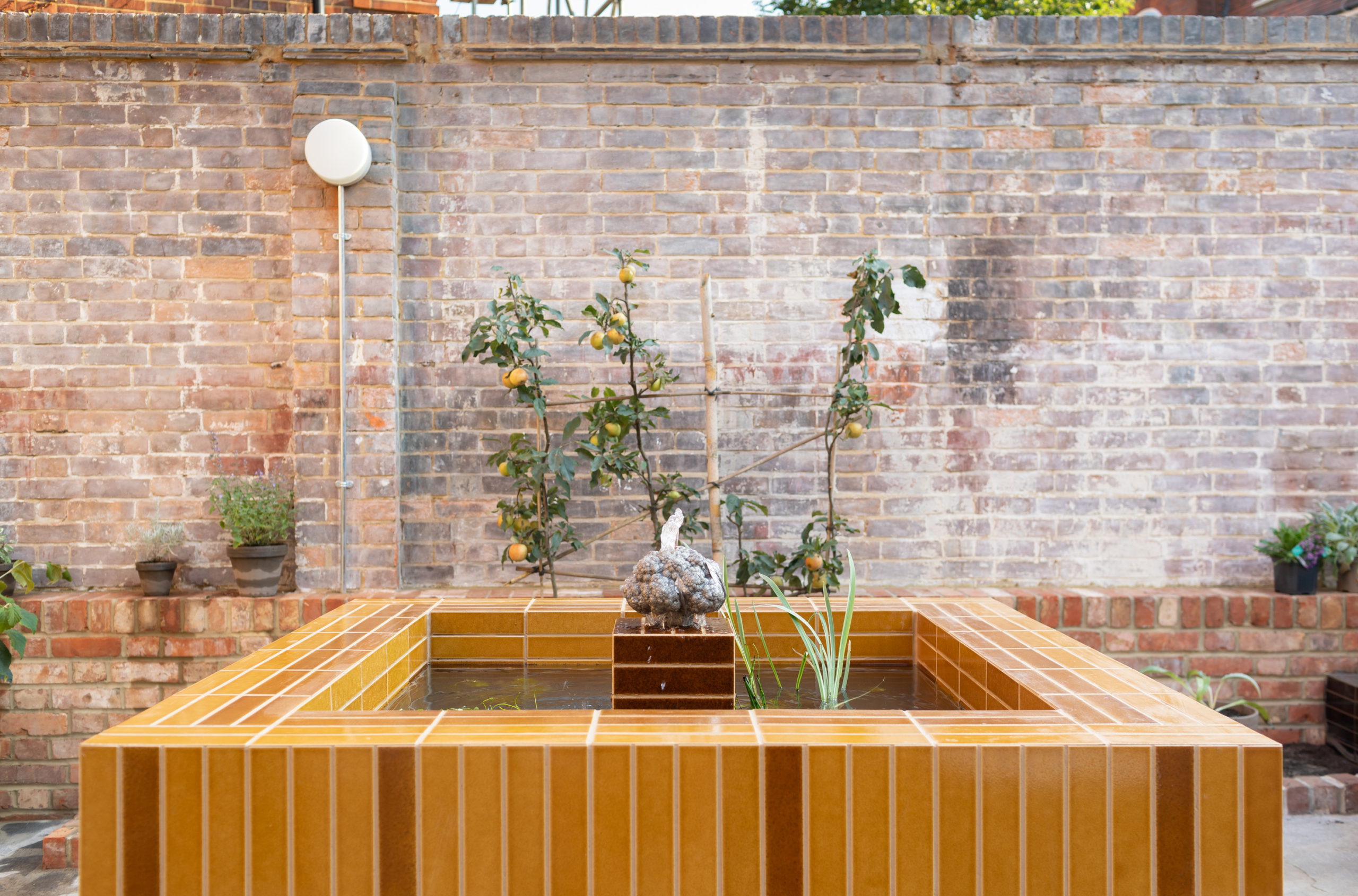 Artist Nicholas Byrne has created a gate for the garden, forming a second entrance from the south, which further opens up the garden to Studio Voltaire's immediate neighborhood.
Joanne Tatham & Tom O'Sullivam, The Institute For The Magical Effect Of Actually Giving A Shit (a note to our future self)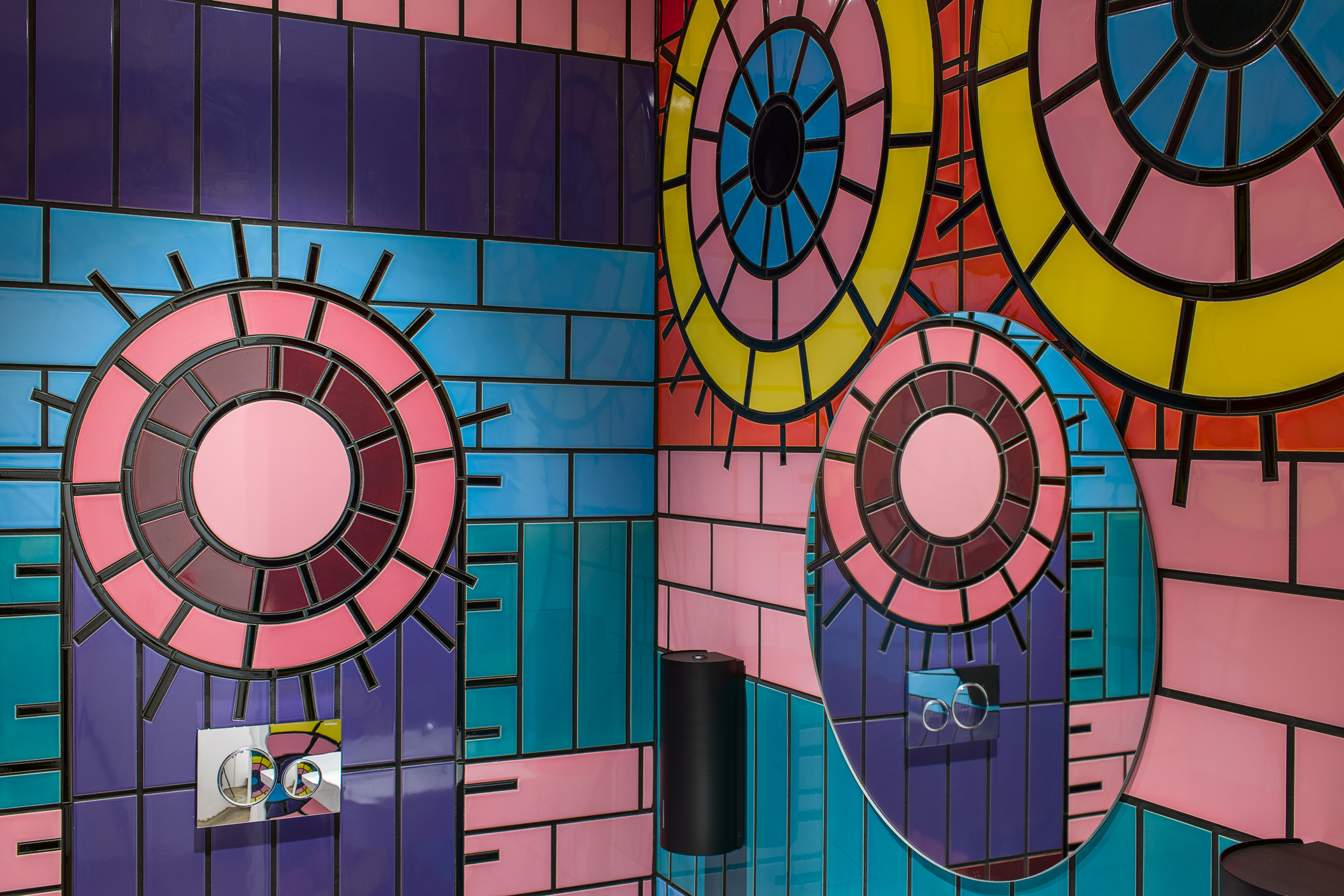 The artists' first-ever permanent commission is positioned across Studio Voltaire's public toilets. Formed of hand-glazed ceramic tiles which draw from recurring motifs in Tatham and O'Sullivan's practice, including staring, cartoon-like faces, this vibrant and colourful installation employs humour and the absurdity of the unexpected as a strategy for both disruption and generosity. Tatham and O'Sullivan have worked with leading heritage ceramics manufacturer Craven Dunnill Jackfield to produce bespoke tile sets and develop a palette of ten glazes.
House of Voltaire
House of Voltaire opens its first permanent shop selling unique artworks and limited edition homewares, clothing, furniture and objects by world–renowned contemporary artists and designers. Everything is one of a kind or limited edition with most exclusively available at House of Voltaire.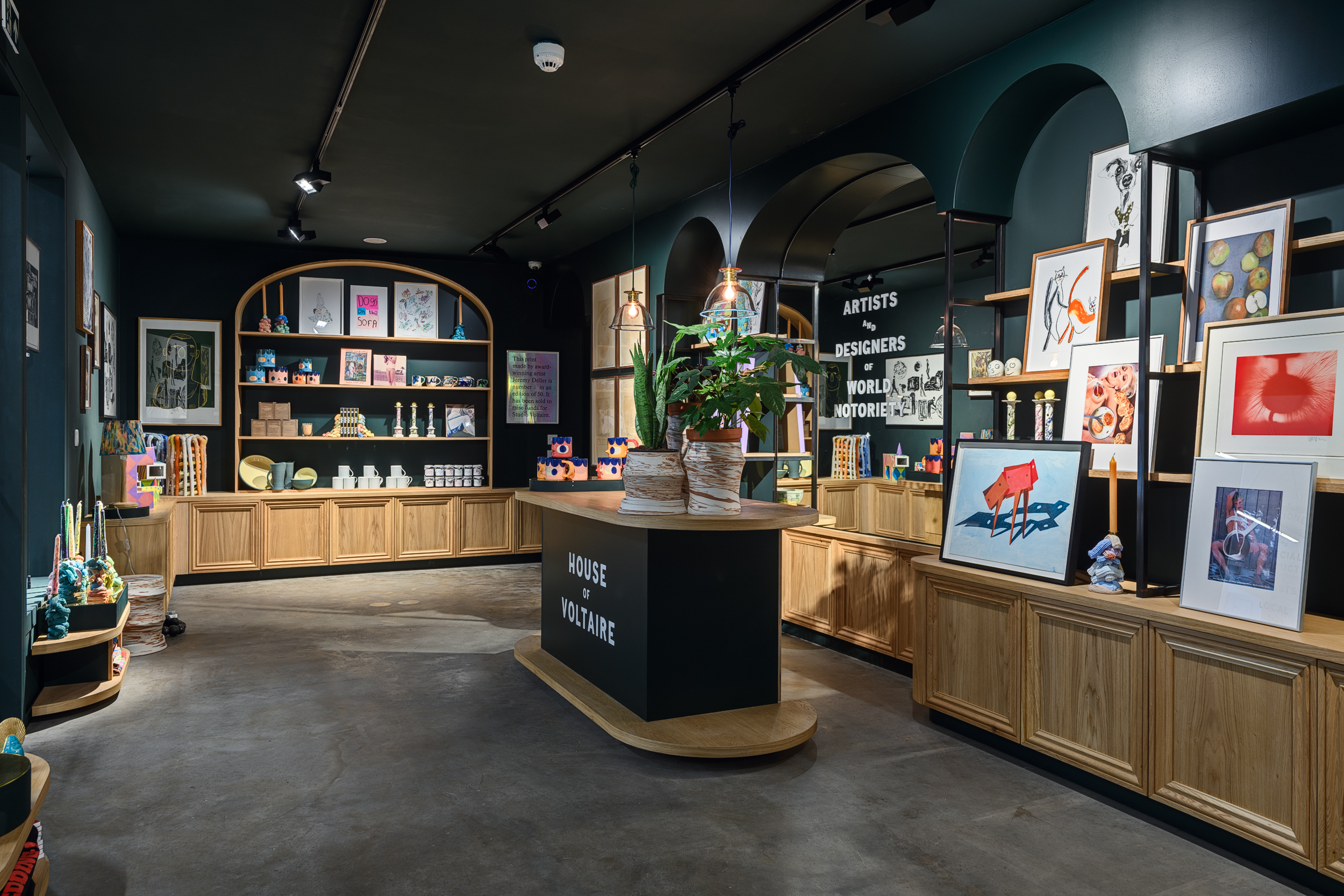 Drawing inspiration from Keith Haring's Pop Shop and the Bloomsbury Group's Omega Workshops, House of Voltaire's distinct interior design included specially commissioned oak furniture and hand–painted signage evoking traditional ateliers. All sales directly support Studio Voltaire's artistic and public programmes.
The Café at Studio Voltaire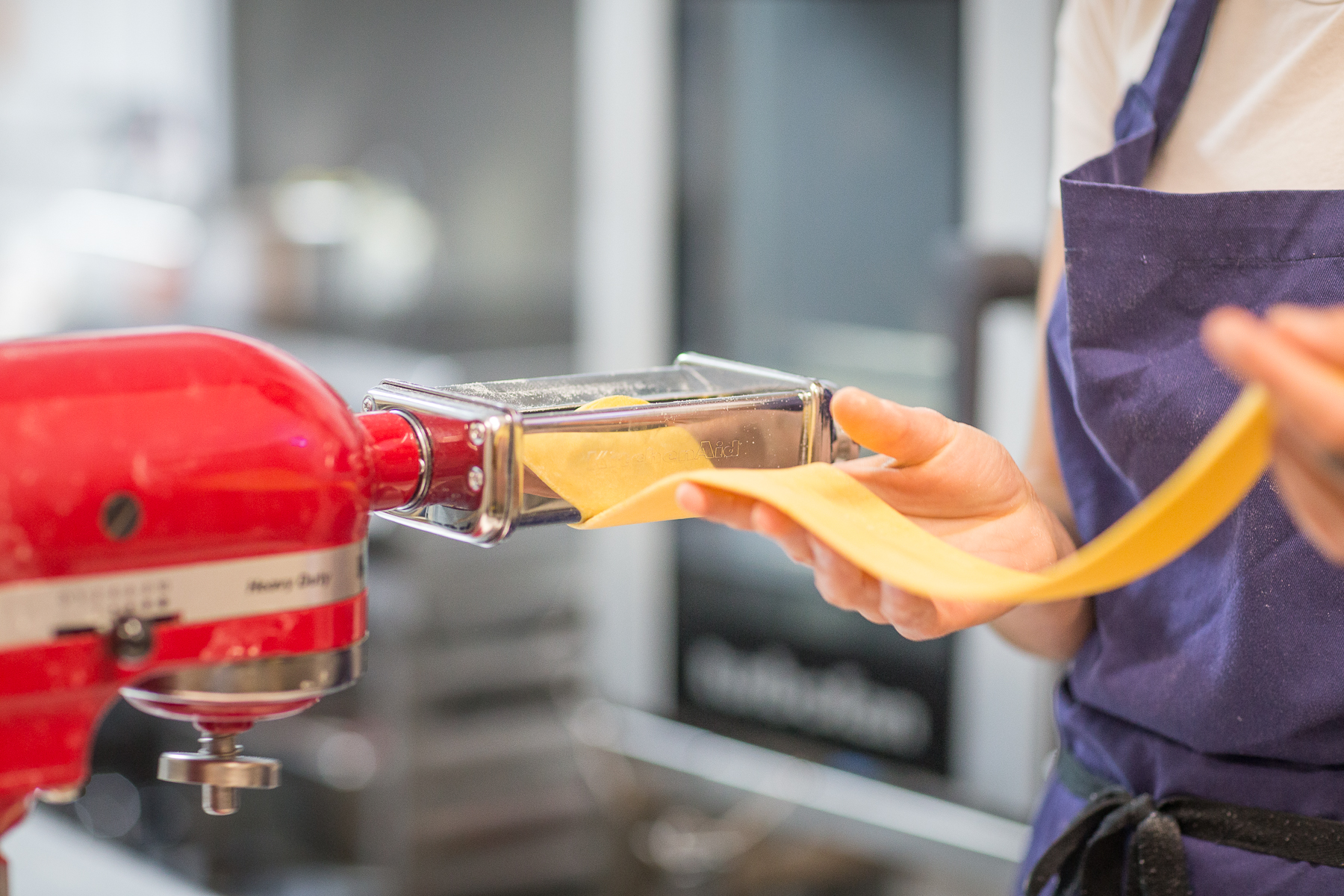 A vibrant new eatery in Clapham, The Café at Studio Voltaire is a culinary experience that brings together communities in a lively and creative environment. The café is run by Italian Supper Club founders Toto Dell'Aringa and Silvio Pezzana, whose food is characterised by a simplicity of ingredients and boldness of flavours. It offers a seasonal menu that showcases the best of British ingredients with an Italian twist.
The project received £1.2 million of public funding via major grants from the Mayor of London, Arts Council England – including transformative support from Cultural Capital Kickstart Fund – and Stride, backed by the London Boroughs of Lambeth, Lewisham, Southwark and Wandsworth. Further support has been raised from individual donors, sales of works generously donated by artists and grants from trusts and foundations. The full list of funders of The Studio Voltaire Capital Project can be found on Studio Voltaire's website.
Studio Voltaire opens to the public on Friday 15 October 2021.
Visit Studio Voltaire online