_Latest news & events
Learn How to Build an App in 5 Minutes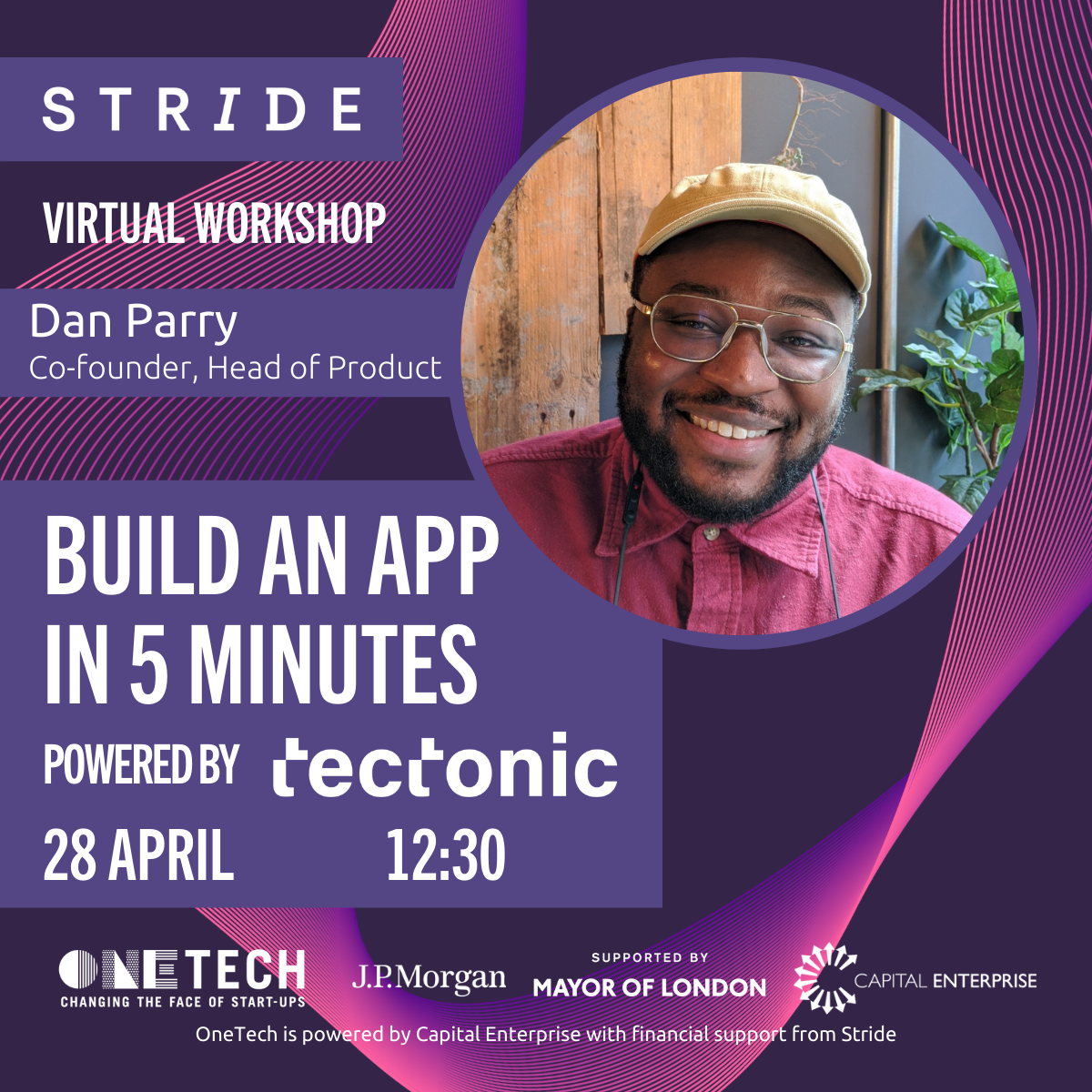 In this workshop, Dan Parry (Co-Founder and Head of Product at Tectonic London) will guide you through the best no-code and low-code tools to build your app from zero to 80%. If you're solving a real problem, 80% is more than enough to get you going.
Want to find out how? Join our FREE workshop today.
Overview of this Workshop
Dan will explain what no-code is and how to use Glide
Introduction to Kaggle.com and example data
How to clean up data in Google sheets
How Glideapps.com uses data
Discussion on styling
Guidance on which tools are on the market and suitability
Dan will go through your ideas and be able to advise on the best tools to use.
This session is delivered by Dan Parry – Co-Founder and Head of Product at Tectonic London
Dan Parry is the co-founder of Tectonic, a customer research company in London and a no-code builder in the wellbeing space. Dan has built over twenty apps with tools like Glide, Zapier and Bubble in the last year alone. He is a member of a number of reputable No-Code communities including 100 Days Of No Code, On Deck No-Code, and Makerpad and runs two no-code Masterminds.
Save Your Free Spot
If you're looking for a quick and easy way to build an app from scratch, this virtual workshop is for you!
Sign up for your free ticket now