_Latest news & events
Join OneTech and Stride at the Foundervine Pre-Accelerator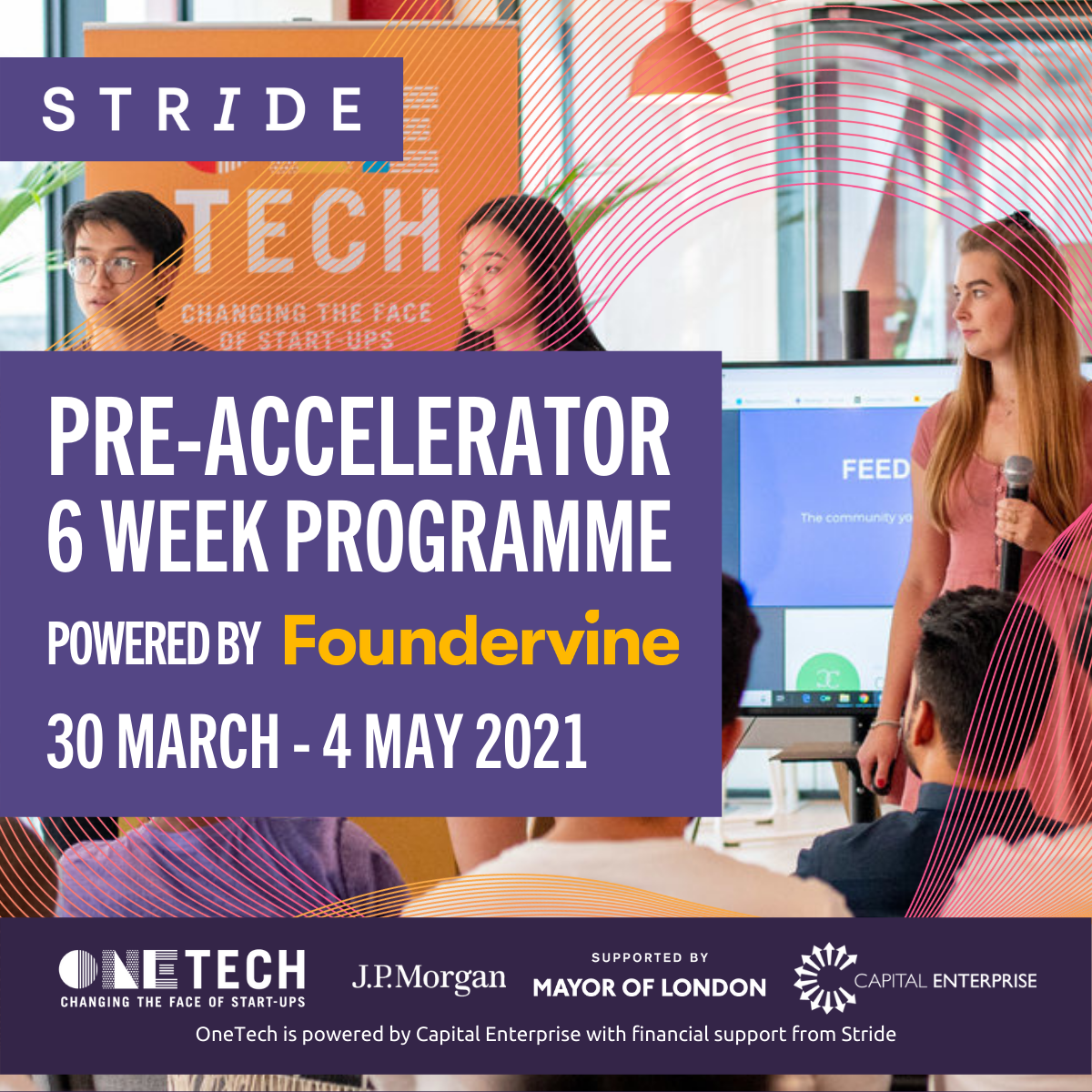 On the 30th March 2021, OneTech and Stride are partnering to launch the Foundervine Pre-Accelerator programme. Packed with specialist advice, tools and guidance, the 6-week programme will help you refine and scale your business. And the best part? It's completely free!
So, ask yourself, what's holding you back in your business? Do you have your space in the market? Do you know how to find new and regular customers and clients? Have you even started yet? In this virtual business pre-accelerator programme, we provide unrivalled networking, mentoring, support and guidance to assist you in taking your business to the next level.
For early-stage start-ups based in South London, this programme will allow you to access business training, expert support and coaching to accelerate your business to success.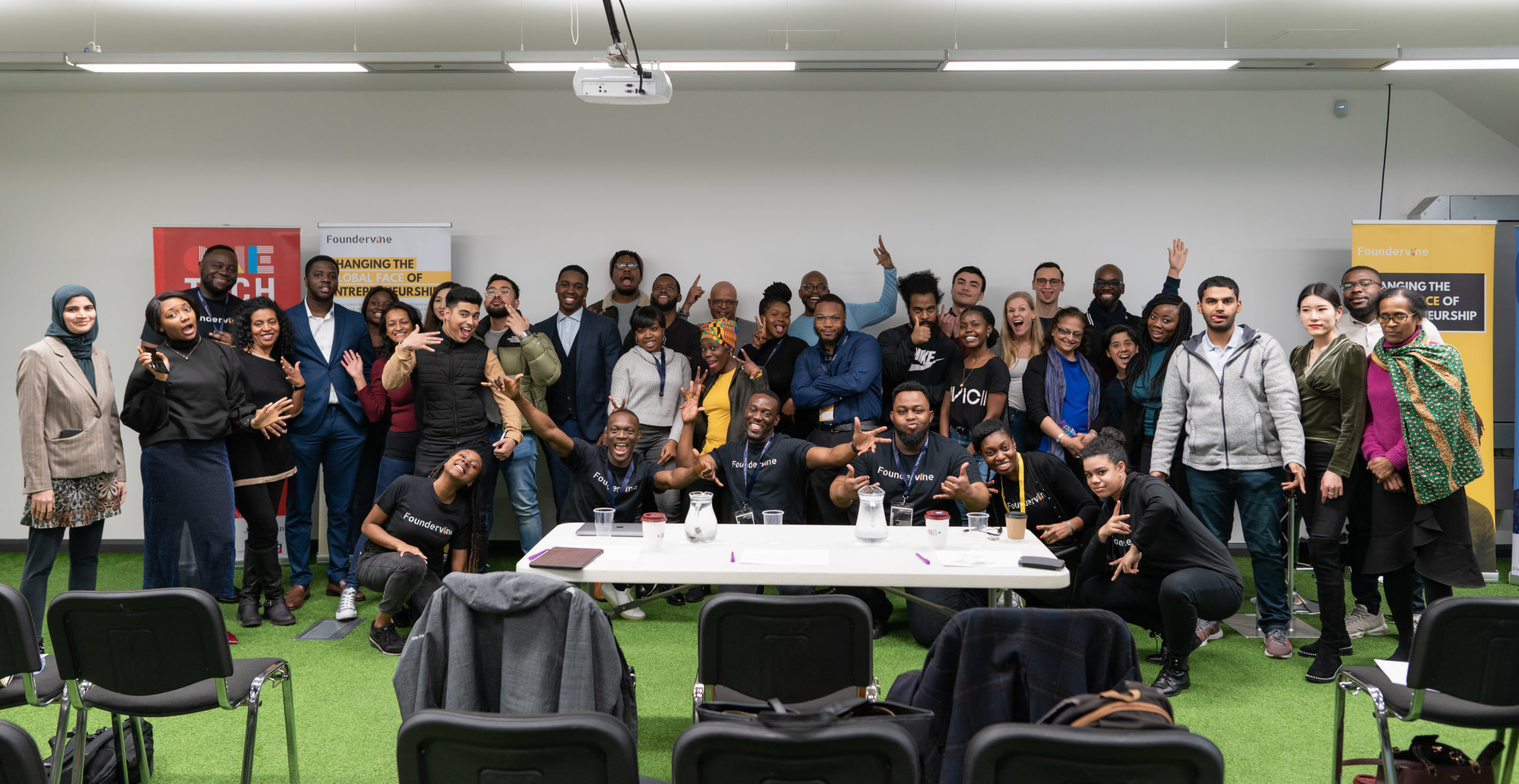 What we will cover in the Pre-Accelerator programme:
Week 1 – Make Something People Want: Value Proposition and Customer Acquisition
Week 2 – Mindset, Goal Setting and Self-Care for Future Leaders
Week 3 – Building a Strong Personal Brand
Week 4 – Building a Sales Strategy
Week 5 – How to Raise Capital
Week 6 – Pitching for Success
This programme is for you if:
– You have a product or service in the early stages and want to test it
– You are building your Minimum Viable Product
– You are getting ready to launch
– You have been running your business for some time and know your industry but you feel like you are missing the business skills needed to get a steady revenue and growth
What have people said about our previous programmes?
"The ROI from the programme is 100x and growing exponentially. As well as acquiring new knowledge, I've acquired new potential clients, a new network and a bond with people I genuinely admire, respect and want to see win!"
"Being part of the cohort truly changed my business and life for the better. The connections I made with influential people, the friendships I made with other entrepreneurs and the knowledge I gained on details I didn't realise I needed to know. It has transformed my business with potential into an attractive investment proposition which is exactly what I needed. It challenged me, encouraged me and refined my offering."
Visit OneTech for further details on the application process which closes on 23rd March.
Save Your Spot
If you're looking for practical advice to grow your startup, make sure you sign up for your free ticket now! **The pre-accelerator is only open to residents of Lambeth, Lewisham, Southwark and Wandsworth.
Sign up for your free ticket now