_Latest news & events
How to join our accountability groups
Published in Creative on Mon 25 Oct 2021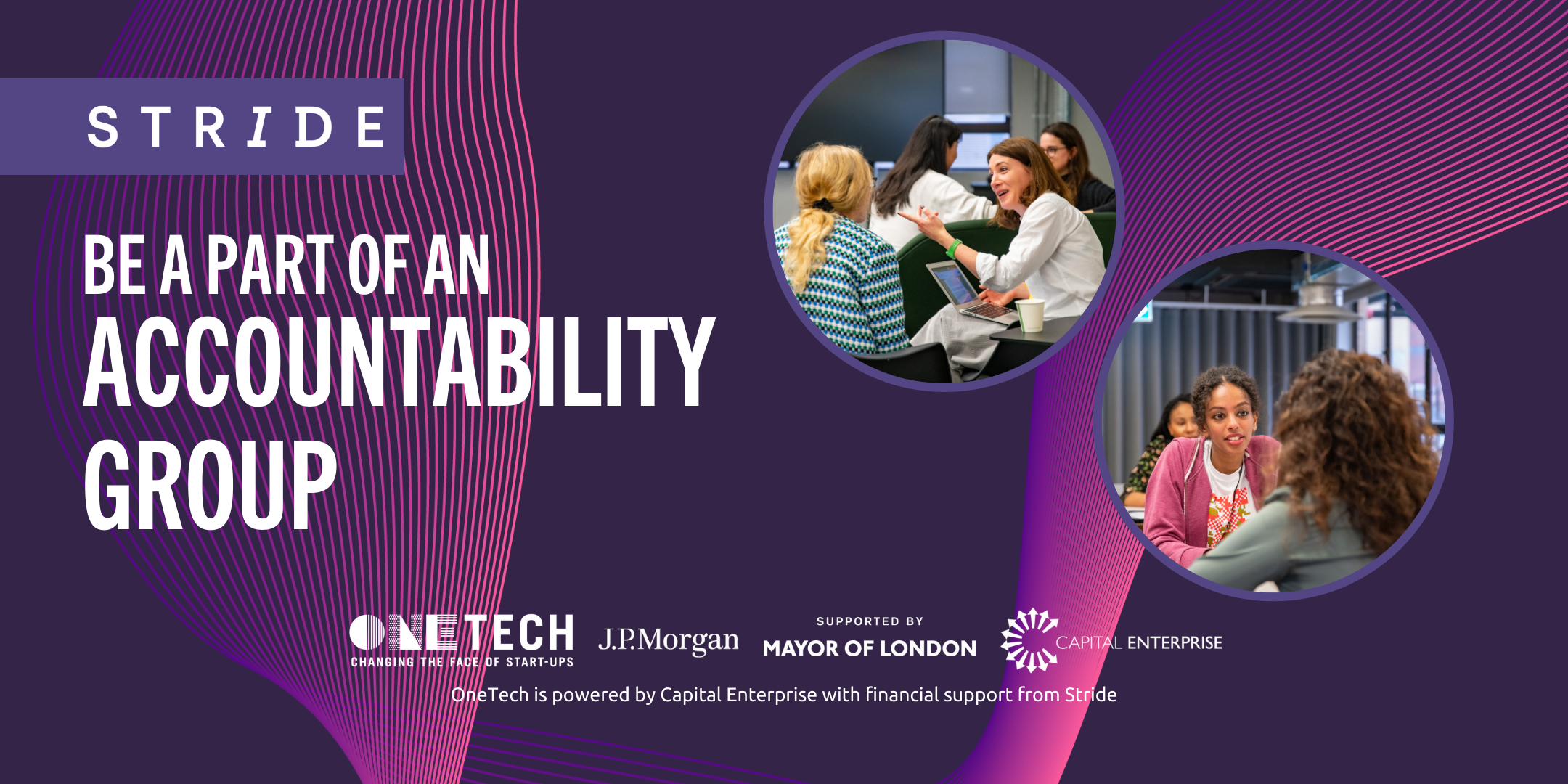 We might start our businesses alone but to be great entrepreneurs we need others to help us learn and grow.
OneTech, with support from Stride, are delivering Accountability Groups this Autumn. Accountability Groups are designed to help give you a boost, inspire you, provide you with a space to voice your challenges, and help you get out of your head and into action mode. The ultimate aim is to help entrepreneurs define a specific business goal or challenge, and give entrepreneurs the confidence and support they need to reach that goal.
Each group gives 6 entrepreneurs the opportunity to receive support and mentoring from fellow participants, led by a facilitator, and comprises a mixture of peer-to-peer support and expert input.
The Accountability Groups will be structured as a 6-week journey, starting w/c 1st November 2021, with one session taking place each week.
We start the 6-week journey by setting out clear goals and intentions and then break those goals down into meaningful and actionable steps. Agreed actions are recorded by the group and provide the agenda for the following session. By the end of the 6 weeks, participants will have taken actionable steps towards growing their business, with fellow participants as well as the group facilitator a key part in that journey.
The Accountability Groups require commitment from participants for the full 6 weeks. You will get out what you put in, and participants are encouraged to spend additional time, outside of the weekly sessions, taking action to work towards achieving their end goal.
The Accountability Groups are delivered by OneTech with support from Stride. Stride is an initiative to drive inclusive Creative and Digital Industries growth across inner South London. The Accountability Groups are available to founders and businesses living, working, and studying in Lambeth, Lewisham, Southwark and Wandsworth.
Join our accountability groups from 1st November 2021
If you have any questions about the groups, please get in touch with gracie@capitalenterprise.org.
Apply now to join an accountability group