_Latest news & events
How to build a website for your business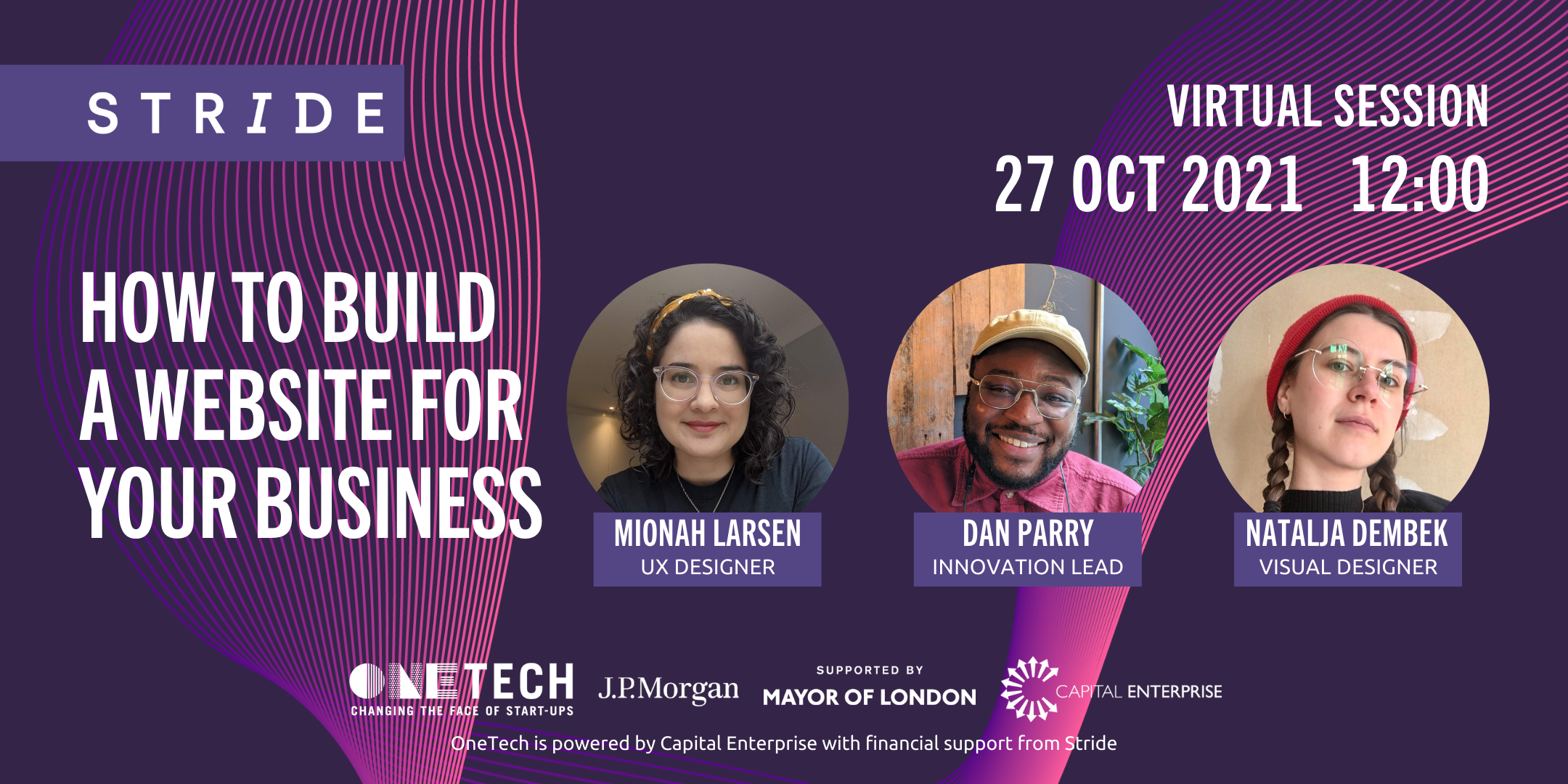 Do you want to build a website for your business, but you're unsure where to start?
In this session, we'll explore the strategy behind creating a business website, and how you can use no-code solutions to get a successful website up and running.
This session is delivered by three expert panellists, who will work through key decisions your business should make when designing and building a website, rules of thumb for the UX design of a website, and no-code solutions to creating a website across various platforms.
By the end of this session you will learn:
Tips for helping your business work through the strategy behind your website
Knowledge of the tools and platforms you can use to build your business website, including no-code solutions
The do's and don'ts of website UX design
The format of the session:
12:00 – 12:10pm: Welcome & Introductions
12:10 – 12:25pm: Panel Discussion 1 – The strategy behind building a business website
12:25 – 12:40pm: Panel Discussion 2 – Rules of thumb for the UX design of your website
12:40 – 12:50pm: Breakout Sessions
12:50 – 1:05pm: Panel Discussion 3 – No-code solutions to getting your website up and running
1:05 – 1:10pm: Panel Discussion 4 – Next steps for your business website
1:10 – 1:20pm: Final Q&A
1:20 – 1:30pm: Event wrap-up & close
Our expert panellists:
Dan Parry – Growth & Innovation Lead at Tectonic London
Dan is the Head of Growth and Innovation at Tectonic, which is a customer research company that helps you make the right decisions for your business. Day to day, Dan builds internal no-code tools, such as apps that capture research data and help make their departments more efficient, as well as external tools to help the business grow faster.
Dan loves no-code tools because they allow him to iterate quickly and express his creativity while building digital products in a way that leverages his strengths.
Alongside his role as an employee, Dan is also the CTO of a company called Evermind, which is a platform that allows remote workers to get therapy in their mother tongue and has built his own mental health products, too.
Natalja Dembek – Solopreneur Visual Designer, Natalja Dembek
Natalja is a visual designer who helps purpose-driven organisations to engage with their audience by translating who they are into a clear (visual) language.
Natalja has been on her design and web development journey full-time since 2019, and is mostly self-taught, which has enabled her to explore visual design and related topics from many angles. Natalja believes in human-first design practices and supportive business culture.
Mionah Abbassi Larsen – Lead UX Designer at EverMind, and Operations Officer & Well-being Lead at Tectonic London
Mionah is a self-certified geek about UX rules and optimising processes to make the user experience seamless and intuitive. Alongside UX, Mionah also works with optimising internal processes in businesses and with well-being.
After finishing her degree in Business and Communication, Mionah quickly found out that she needed a more creative path so took a design degree and fell in love with problem-solving and user needs. Mionah worked mostly as a freelance designer on apps doing UX and UI for 5+ years.
Save your seat today
If you're looking for an easy way to create a website from scratch, this virtual session is just for you!
Sign up for your free ticket now